September 2, 2022
Dear NBCRSD Families,
I hope you and your families are having a great summer. For those I have not had an opportunity to meet, my name is Andrew Zuckerman and I am the new Superintendent for Northern Burlington County Regional School District (NBC). While I have just joined the district, I am quickly getting up to speed with the great programs and traditions that exist in our district.
Throughout the summer, our support staff, administrators, bus drivers, and the building and grounds staff have been busy preparing for the return of the students and staff. In addition to their preparation, the final touches are being made to the referendum and construction projects and I am so excited for everyone to see the most recent updates, they are quite impressive. Below are some images of the recent updates.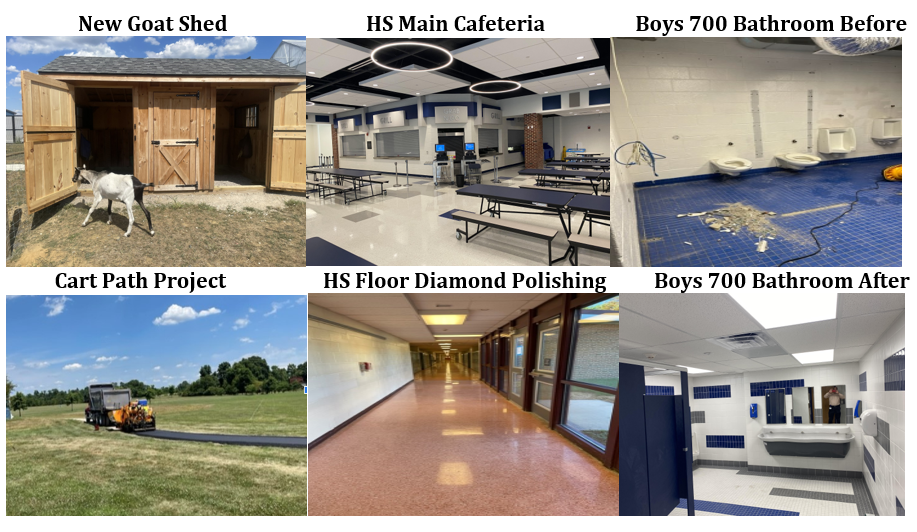 It is important that you stay up to date with all the events and happenings that take place in NB. In the coming weeks, I will be distributing a survey to obtain feedback from the NB families. Part of this feedback will ask how you would like to receive information from the district. In the meantime, you can use one of the below feeds to connect with the district.
As you already know, the first day for students will be Tuesday, September 6, and you should have already received information from the school administration regarding procedures for the first day. If you did not receive this, please contact the main office of the middle and/or high school. I am looking forward to welcoming the students back on the first day and interacting with them throughout the year.
In the coming days, weeks, etc., if you see me around the district, please introduce yourself to me. I am eager to meet the students and parents. In the meantime, I hope everyone has a happy and safe Labor Day weekend and I look forward to meeting everyone soon.
Respectfully,
Andrew Zuckerman, Ed.D.
Superintendent