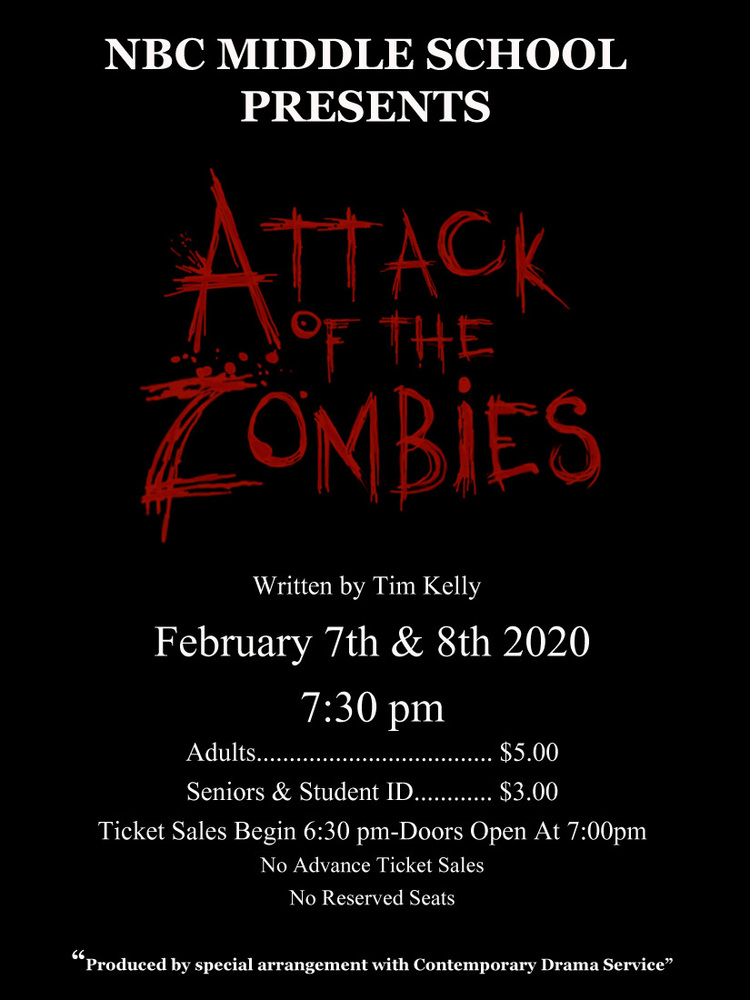 NBC Middle School Proudly Presents: Attack of the Zombies
Middle School Main Office
Monday, February 03, 2020
This year the MS Drama Club is proud to present Attack of the Zombies. When Howie and other members of the Senior Class plan to host the class's annual party at an old abandoned farmhouse, strange and horrifying things begin to occur. After receiving an ominous warning from a mysterious man and an encounter with a strange doctor, the teens are forced to decide whether they should leave or continue with the party before it is too late.
Join us to find out the fates of the students at the Middle School on February 7 and 8 at 7:30 pm.
Tickets will be sold at the door starting at 6:30 pm. $5 for adults and $3 for seniors and students with IDs.