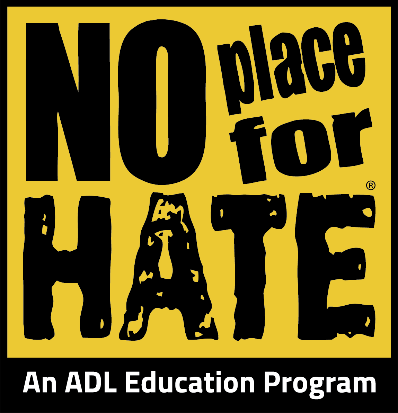 Northern Burlington is one of 15 No Place for Hate chapters in the Philadelphia region. This student-led organization's mission is to help reduce the number of bullying incidents by helping to unify our community. Together we can work to overcome bias and discrimination and work towards building a school community that is truly equitable for ALL students.

Why No Place for Hate at NB?
Since NPFH's introduction to the NB community, there has been a decrease in HIBs (Harassment, Intimidation and Bullying reports) related to issues of racism, sexism, homophobia, and overall discrimination.

Students have been encouraged to participate in a variety of lessons that help expand their narrative about different groups of people, as well as help them discover how to honor and celebrate more marginalized communities in the process.
Each year the students are asked to sign a voluntary pledge stating that they will do their very best to help uplift others and continue to move Northern toward positive system wide change.

Some of the events we do:
Black history month
Multicultural day
Hispanix and latinx heritage month
Ally week events
Week of respect events
Circle forum
Community meetings