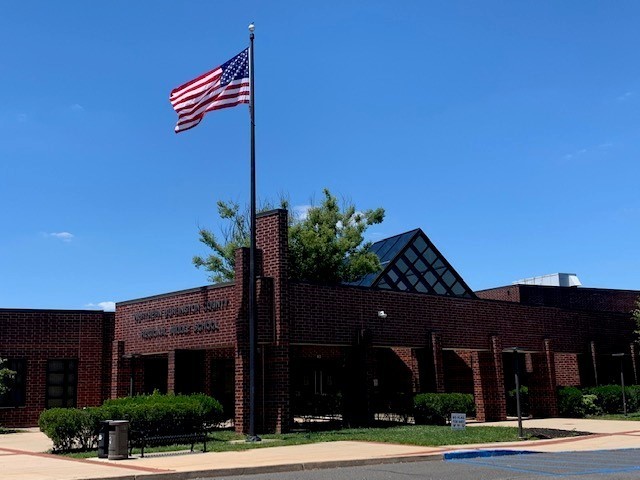 MS Parent Message January 14, 2022
NBC
Friday, January 14, 2022
January 14, 2022
Dear Parents and Guardians:
Here are the weekly updates from the middle school:
Students' First Week of 2022 in Person: It used to be fairly routine to reopen school after winter break, but it has been one of many things impacted by COVID. This past week we were open in person. There were definitely times when we were stretched thin, but our teachers came through and learning continued. Our goal is to remain open. Please be mindful that as we move forward through this current surge around us, there may be days when we will need to combine classes. Although this is not ideal, it helps meet our goal to keep school open for all of our students and for learning to continue.
Student Picture Retakes: Student picture packages from the retake/makeup day in December were distributed in homeroom yesterday for students to take home.
High School Course Selection for Next Year: On January 21, the Directors of Instruction will be visiting 8th grade science classes to go over selecting courses for high school. In addition, representatives from our Air Force JROTC will be visiting 8th grade physical education classes to talk about that program. Over the next several days following the presentations, students will select courses using PowerSchool. This course selection process is completed online and parents are encouraged to sit with their children and go through this process with them.
High School Program of Studies and Course Selection for 2022-2023:
The 2022-2023 High School Program of Studies is available on the High School Counseling Department web page. Course selection will occur electronically via PowerSchool as it did last year. Please review these instructions and contact your student's counselor if you have any questions. The PowerSchool Parent Portal will be accessible according to these timelines:
Current HS students: Monday, January 10 - Friday, January 21

Students in Grade 8: Monday, January 17 - Friday, January 28

Students in Grades 7 will select courses at a later date
High School Counselors will be meeting with students in grades 11, 10, and 9 to confirm their course selections starting in late January. The counselors will start with rising seniors and then meet with rising juniors and sophomores. High School counselors will meet with students in grade 8 in the middle school in early-mid March.
Here is the recording of the High School Program of Studies Information Session hosted by the Offices of Academics and Counseling on Wednesday, January 5th which will also be posted on the HS Counseling page of the website.
Revised Department of Health Guidelines: You should all have received a detailed message on Thursday night from the Superintendent outlining the revised guidelines from the Department of Health. We believe that the recent changes to the contact tracing process will substantially reduce the number of people identified as close contacts. This is good news! Close contact now means contact with a covid positive person on days 1-5 of their isolation period. This means that close contact in school is far less likely because individuals are rarely in school on Day 1. Cases are usually identified on Day 0. Close contact is more likely to occur between people in the household.
With the revised guidelines for isolation and quarantine, the proper wearing of masks becomes more critical. Where previously positive cases were out of the building for ten days, they will potentially be returning in as little as five days. It is crucial that everyone in the building wears their masks properly, covering both the mouth and nose. In general, we have been pleased with our students' cooperation. In a few cases we have reached out to parents and we are grateful for the support we received from home. We trust our students will continue to respond, and resorting to disciplinary measures will not be necessary.
COVID Precautions: Having students or teachers home sick is an outcome we want to limit as much as possible. We have layered safety measures at school, Wash Up (hand hygiene), Cover Up (when sneezing or coughing), Mask Up (self explanatory), and Back Up (social distancing when possible). These layers help to limit the possibility of transmitting an illness, but, of course, we are focusing on COVID.
Please check your children daily for any symptoms before sending them to school. When in doubt, students who are sick should stay home. Students who come to school sick will be sent home by the nurse (she would have done this in 2019, too). The nurse's are looking for the following symptoms with regard to COVID screening:
Any one of the following symptoms: cough, shortness of breath, difficulty breathing, new loss of smell or taste.
OR

Any two of the following symptoms: fever (measure or subjective), chills, rigors (shivers), muscle aches, headache, sore throat, nausea or vomiting, diarrhea, fatigue, congestion, or runny nose.
Students who come to school with a combination of these symptoms will be sent home by the school nurse and require a negative COVID test before they can return to school. So save yourself the trouble and simply keep your child home if they have any of these symptoms, then leave a message on the MS attendance line; 609.298.3900 ext. 4060.
Any questions, please contact our school nurse, Ms. Pugliese tpugliese@nburlington.com.
Burlington County COVID Vaccination Sites: The CDC continues to recommend vaccination as the best way to prevent the spread of COVID. Please see this LINK regarding more information on vaccination sites in Burlington County.
If you need it, the Burlington County Health Department is offering walk-in testing for COVID. Please follow this LINK for location and information.
Spectators: Our region in the state of New Jersey has been moved into the "Very High" category of COVID cases. As a result, spectators at school events are limited to two per participant.
Honor Your Student with a Yearbook Recognition Ad: A yearbook ad is a loving tribute to your student, personalized with your own message and a cherished photo or photo collage. It's quick, it's easy, and it'll last forever jostensyearbooks.com/?REF=A09873596 . Deadline: January 10, 2022
Cafeteria Snacks: The cafeteira has begunwill begin offering snacks for sale when lunches resume. These are not part of the regular lunch and will need to be paid for either with cash or by money stored on student lunch accounts. We look forward to increasing the lunch options as we continue the school year.
Clinical Corner Spotlight
Happy New Year! Let's start 2022 in a positive way! Click the link to access the January Action of Happiness Calendar: #January Action For Happiness

Why Things Shouldn't Go Back to Normal After COVID-19: Dr. Ken Ginsburg discusses how this time can build a generation of incredible young individuals, through conversations promoting positive messaging and by recognizing the importance of human connection and unity. Click the link for the quick video: Video link
JANUARY 2022 - Lunchtime mental health check-ins - Mental health check-ins will be available at the High School on Tuesdays (room 107) and Middle School on Wednesdays (counseling conference room), during ALL lunch periods 7, 9, 11, and 13 for any students that want to attend. This allows for a small group of students (15 max, first come first serve) to drop in and have lunch with peers and a counselor. This is an opportunity to safely talk about mental health concerns in a relaxed setting. Students can bring their lunch with them to the room. We welcome students that are genuinely interested in participating.

Group Counseling for students after school starting FEBRUARY 2022: Northern Burlington School District has collaborated with First Children Services (FCS) to provide therapeutic mental health services in-person to our student via group counseling. This is a free 8-week group in-person after school support group for students to engage with a licensed clinician and their peers to discuss various topics in a safe space setting. The main topics will include anxiety/stress management, emotional regulation, gaining self-awareness, self-esteem, friendship and relationship issues, communication skills, and coping skills. If you are interested in having your child participate (students that have not done this group previously) or have questions about the group, please contact your child's School Counselor. Spaces are limited. After school transportation will be available (exception – choice students). Deadline to enroll: Friday January 28, 2022. Please see group dates below:

High School: every Tuesday starting February 1st to March 22nd from 2:30 to 3:30 pm

Middle School: every Wednesday starting February 2nd to March 23rd from 2:40 to 3:35 pm
Care Solace helps our Northern Burlington community find mental health care providers and substance use treatment centers. Their Care Companion™ team is available 24 hours per day, 7 days per week, and 365 days per year to quickly connect you to carefully verified providers in your community. Students, staff, and families may access Care Solace services in two ways:
Call (888) 515-0595 at any time. Support is available in 200+ languages. A dedicated Care Companion™ will help you every step of the way to research options, secure appointments, and follow up to make sure it is a good fit.
Important Dates:
Jan 17: School is closed: Martin Luther King, Jr. Day
Jan 26: Early Dismissal of Students/Professional Development (DISTRICT CALENDAR CHANGE)
Jan. 27: End of the Second Marking Period/First Semester
Jan. 28: Semester 2/Marking Period 3 Begins
Enjoy the holiday weekend as our nation marks the memory and contributions of the Rev. Dr. Martin Luther King. If anyone is engaged in community service and wants to share, please tag the middle school Twitter or Instagram accounts @nbc_msprincipal.
Sincerely,
Andrew Kearns, Ed.D.
Principal