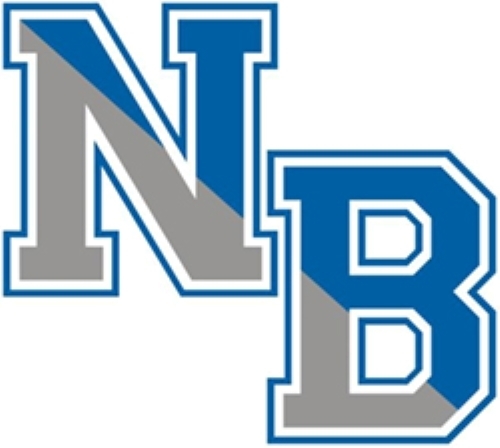 MS Parent Message March 20, 2020
Andrew Kearns
Friday, March 20, 2020
March 20, 2020
Good Afternoon:
We would like to pretend that this is the typical Friday message home with upcoming events and news from school. Of course, it has been anything but a routine week as we have made the transition to virtual schooling for our students. Our teachers are working hard to not only provide ongoing instruction for our students, but also to provide some sense of continuity and routine to your children as our nation and world grapple with COVID-19. While the onset of this virus is impacting families in many different ways, our teachers appreciate all the support you are able to provide your children in maintaining their educational program. Just as in a regular school year, education is a partnership between home and school. Our plan to continue to build on that partnership and these Friday newsletters should help families stay abreast of developments throughout this time.
District Communication and Web Page
If you have not done so already, please visit our district webpage, www.nburlington.com. The webpage is a repository of information for families to use. It includes access to our School Closure Preparedness Plan (SCPP), copies of correspondence sent home from the start of the crisis, and well as other resources. It is updated regularly as developments occur or new information becomes available.
FAQ
On our district web page (www.nburlington.com) there is a FAQ section regarding school closures. As questions arise, please forward that to NBSCPP@nburlington.com.
Counselors and Support for Families
To say this is a challenging time for young people is an understatement. If a child needs access to his or her school counselor, they are available and can be contacted by email or by using this link.
Counselors are not just available to assist students in coping with the stress and dislocation of this crisis, they are also an academic resource. Counselors can assist in getting in touch with a teacher or in navigating some of the online resources used for the virtual school.
Outside of our counselors, the school web page has other supports for families. These include helpful links to support your children in coping with COVID-19 as well as how to best support them in their academic progress at home.
Virtual Schooling and Communicating with Teachers
Your child's teachers should already have been in contact with their students and home instruction should be underway. The primary platform for home instruction is Google Classroom. The students use Google Classroom regularly during school and it is something they should be familiar with as we start virtual schooling. Students should check into their different google classrooms daily and complete assignments, discussions, etc that are there within the due dates. Generally, there are not specific times that students need to be on Google Classroom in the event there are limited devices in your home and students need to share. Teachers are available to contact via email and they have "office hours" organized by department.
Social Media
There are more tools being implemented to provide a broad overview of what's happening at Northern Burlington, both on campus and virtually. Many of our parents and students are on Twitter. There are over 3,000 people following @NBCSuper and #NBNation is managing over 50 Twitter accounts specific to school programs. Are you and your children following us on Twitter? If you don't have an account, this is the perfect time for you to start one. If you are having trouble your children can help you get started. Simply click on this link.
Visiting School
Hopefully, students brought home everything they needed from school last week. In the event there is something that needs to be picked up from a locker at school, please call the main office to set up an appointment or email sgrater@nburlington.com. Moreover, anyone requesting to visit the school building must be in good health and fever free. Because of the changing situation, the school building is on very limited staffing and may close at any time.
Free and Reduced Lunch
Meals are available for any Northern Burlington high school or middle school student. Please visit our website for more information or follow this link..
Course Selection for Students in Grade 7
On Monday, March 23rd, our counseling department will post information regarding course selection for our current 7th Grade students in the Class of 2025 google classroom. Please look at the instructions on how to complete course selection and email both middle school counselors with any questions.
Tim Tedesco- ttedesco@nburlington.com
Zara Irwin- zirwin@nburlington.com
Course Selection for Students in Grade 8
To orient students in Grade 8 to the High School Program of Studies and 4 year plan, the Directors of Instruction have planned to run a LIVE 1-hour presentation of the High School Program of Studies to students of each 8th grade Team on Thursday, March 26th. This will include a preview of course offerings, the scheduling process, and the 4-year plan.
9 am Team Discover: Join Zoom Meeting

10 am Team Achieve: Join Zoom Meeting

11 am Team Excel: Join Zoom Meeting
For those unable to join the Zoom meeting, there will be a recording available for parents/students at the end of the day, March 26th.
The following information may be useful as a reference after the Zoom Meeting. Here is a link to the slides HS POS Presentation 2020-2021 and the high school program of studies. In addition, there are a series of videos describing the different course options that can be found here.
I hope you and your family are safe and healthy.
Andrew Kearns, Ed.D.
Principal