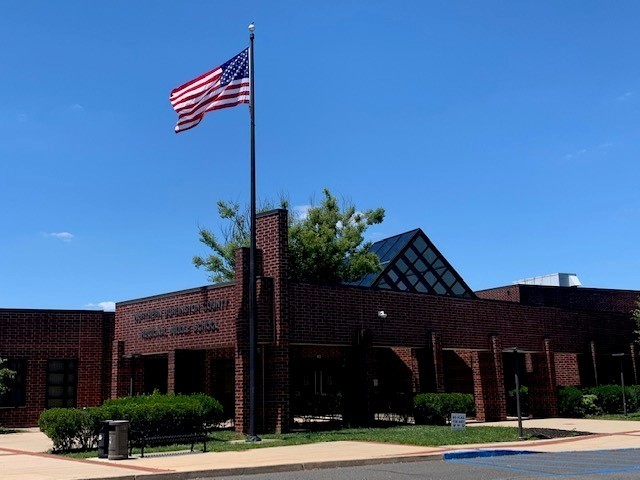 MS Parent Message May 6, 2022
NBC
Friday, May 06, 2022
May 6, 2022
Dear Parents and Guardians:
Here are the weekly updates from the middle school:
State Mandated Testing Dates: Middle school students will be completing state testing on the following dates:
May 17, 18, 19, and 20

All students is grades 7 and 8 will complete NJSLA

in Mathematics and English Language Arts

May 26 and 27

All students in grade 8 will complete NJSLA testing in Science
All of these testing dates will be half days for students (12:05 pm Dismissal Time.)
Eighth Grade Class Night: As has been described before, the eighth grade class night is scheduled for Friday, June 3rd, from 6:30 pm to 8:30 pm The event will be a picnic type event and will include food, music, and games. The event is open only to Northern Burlington 8th graders and tickets will be sold in advance only. The tickets will be $20 per person and will be on sale during homeroom on May 23, 24, and 25.
Band Concert: On Tuesday, May 10, the middle school bands will take the stage for their spring concert. This event is open to the community and begins at 7 pm.
PTSC SeniorCitizen Soiree: The Parent Teacher Student Connection (PTSC) is hosting a Soiree for senior citizens in the community. Please feel free to share the attached flier with any senior citizens in our community who might be interested. The flier can be found HERE.
COVID Update from the School Nurse for Healthy School Environment: As you have seen from our dashboard, Northern has seen an increase in positive COVID cases that reflect larger trends across our state. This has been combined with positive flu cases, a bad allergy season and other illnesses such as strep throat, bronchitis, etc.
It is critical that parents screen their children at home and keep children who are sick at home. When in doubt please keep your child at home & consult with your medical provider and school nurse. Leave a message on the attendance line: 609.298.3900 ext. 4060.
We are still following the Burlington County Health Guidelines for COVID & illness:
COVID-19 Compatible SICK Symptoms that indicate school absence and a COVID Test
• At least one of the following symptoms: new or worsening cough, shortness of breath, difficulty breathing, new loss of taste and/or smell OR
• At least two of the following symptoms: fever, chills, shivers, muscle aches, headache, sore throat, nausea or vomiting, diarrhea, fatigue, congestion, or runny nose
Students who come to school with a combination of these symptoms will be sent home by the school nurse and require a lab negative COVID test before they can return to school.
The Health Department does not allow negative home tests as clearance due to a margin of error resulting in false positives, but we can accept POSITIVE Home tests.
Any questions, please contact our school nurse, Ms. Pugliese tpugliese@nburlington.com.
Tours for Incoming 7th Graders (current 6th grade students) & New Students: This summer, the middle school will be open to tour for any students in seventh and eighth grade who will be with us in September. The schedule is listed below. While we do an extensive orientation program for students when school begins in the fall, the summer tours will give students a chance to get a feel of the layout of the building and some familiarity before school opens officially. The tours will be led by school personnel who will also be able to give an overview of different parts of the middle school program. In addition, we will have lockers available for students to try out and practice opening using a combination.
During the summer our facilities department is hard at work getting the building ready for the opening of school, so on a given day different parts of the building may not be accessible and the building will be in some disarray as classrooms are being emptied and cleaned.
Tours will begin at the main entrance to the middle school(near the flagpole). For students who are interested in visiting for a tour, they must be accompanied by a responsible adult. Tour group size will depend on the number of registrants. The tour itself should take no more than 30 minutes. Please complete the form to register for the date you wish to attend.
Tour Dates and times:
Wednesday, July 20 at 1 pm

Wednesday, July 27 at 1 pm
Wednesday, August 3 at 1 pm

Wednesday, August 10 at 1 pm

Wednesday, August 17 at 1 pm

Wednesday, August 24 at 1 pm

Wednesday, August 31 at 1 pm
Please sign-up for the Middle School Tours here: Summer Tour Registration
High School Tours for Incoming Freshmen (our current 8th grade students) & New Students: This summer we are going to be offering tours for incoming freshmen and new students provided by our Assistant Principals on the following days from 10 am to 2 pm:
Wednesday, July 20

Thursday, July 28
Wednesday, August 3

Thursday, August 4

Monday, August 8

Tuesday, August 9

Thursday, August 18

Tuesday, August 30
Please sign-up for the High School Summer Tours here: Summer Tour Registration
Course Selection for 2022-2023 School Year: Middle school students have completed the process of meeting with counselors to confirm course selections for next year. If parents have any questions, please contact your child's counselor.
PTSC Clothing Drive: The Clothing Drive is Back on for the Spring!! Please use this time to clean out your closets and help raise money for our organization. The Clothing Drive will run from May 9th through May 23rd, with the last drop off being no later than 12 noon on the 23rd. You can drop off your clothing/items at the Pole Barn behind the Middle School. There will be signs up by the 9th of May guiding you to exactly where it is. Here are the items that are accepted/not accepted as well as instructions. Please follow these instructions:
All items must be in sealed black bags. Clothes need to be bagged separately from shoes.
What is accepted: All types of clothing, comforters, quilts, curtains, towels, blankets, sheets, stuffed animals, bikes, and scooters.
No hard toys, car seats, strollers, or baby gear.
Accessories are also acceptable such as purses, backpacks, ties, scarves, hats, belts, gloves.
Not accepted: No Hard Toys, car seats, strollers, baby gear, sports equipment, games, puzzles, books, pots, pans, electrical items, glass, cribs, high chairs, large toys, vcr tapes, furniture or play sets.
Here is a LINK to an updated flier outlining what kinds of donations are permitted and those that are not permitted.
Any questions, please reach out to us or go to their web page at www.clothingdrive.net.
Northern Burlington FFA Plant Sale: The Northern Burlington High School Agricultural Department will be opening up its new greenhouse complex for 3 dates to host its annual NB FFA Spring Plant Sale. Plant sale dates and times are listed below:
Saturday, May 7th, 2022 9am - 2pm Teacher Appreciation Day

Saturday, May 14th, 2022 9am - 2pm Farmer Appreciation Day

Saturday, May 21st, 2022 9am - 2pm Senior Appreciation Day (55 and older)
Location: Greenhouse Complex, Northern Burlington High School
160 Mansfield Road East, Columbus, NJ 08022.
Customers may park in the East parking lot and access the greenhouse through the front door to the Greenhouse Complex located directly to the right of the 700 Hallway/East Parking lot door entrance. Please see the attached flyer here.
NB Band Fundraiser:
The Band Boosters are hosting a Designer Bag Bingo Night on Saturday, June 4th, to raise money for the Middle School and High School band programs! This Bingo Flyer has all the details!
Burlington County COVID Vaccination Sites: The CDC continues to recommend vaccination as the best way to prevent the spread of COVID. Please see this LINK regarding more information on vaccination sites in Burlington County.
If you need it, the Burlington County Health Department is offering walk-in testing for COVID. Please follow this LINK for location and information.
Clinical Corner Spotlight:
May is Mental Health Awareness Month: The goal of this month is to break the stigma around mental health and encourage people to seek help. After all, mental health affects us all. Perhaps you're having trouble focusing or sleeping. Maybe you're experiencing significant life changes and the stress that comes with it. Maybe it's difficult to manage your feelings or perhaps you're avoiding your feelings entirely. Mental health looks different for everyone and these are just a few signs that your mental health may need attention. We highly encourage anyone who needs help to seek help. Here are helpful tips from Mental Health America to get started:

Start with a text. Opening up about your struggles can be difficult and sometimes it's easier to start with a text to connect with someone you trust. Share what you're managing and ask if they have the time and capacity to support you.

Use conversation starters. If you're unsure what to say, click here for a template on how to start the conversation or support a friend in need.

It's okay to ask for help. There are many resources available. Please click the link to access the list: Mental Health Resources in Burlington County.
Mental Health Awareness Month EVENT: Please see picture below for a free event to be held on Saturday 5/14 at the Partners for Kids and Families, Inc. There will be food, games, and giveaways for Mental Health Awareness month.
Promoting Me, Myself, and I: (DISCONTINUED as of 5/6) An after school self-esteem skill building group for students at Northern that will run during the months of April and May. This group will have an open concept where psychoeducation and skills to build your self-esteem will be the focus. No sign ups will be required initially. Students that want to participate can simply stay after school on those specific days; Tuesdays at the High School and Wednesdays at the Middle School. If they would like to participate in the group every week, they will need to return a signed consent form, which will be provided on the first day of group. Late buses are available (except for Choice students) The following are the group dates and locations:
Tuesday April 5th to Tuesday May 31st at the High School 2:30 to 3:30 pm in room 107. No group on half-days.

Wednesday April 6th to Wednesday June 1st at the Middle School 2:40 to 3:40 pm in room 387. No group on half-days.
Important Dates:
2022-23 District Calendar approved April 25, 2022.
Revised 2021-22 District Calendar as of February 22, 2022.
May 9 to 23: PTSC Spring Clothing Drive
May 10: Middle School Instrumental Concert, 7 pm
May 17 to 20: NJSLA (½ days): Early Dismissal of Students
May 24: Middle School Choral Concert, 7 pm
May 26 & 27: NJSLA (½ days): Early Dismissal of Students
May 30: Memorial Day: School Closed
June 3: Early Dismissal of Students
June 3: 8th Grade Class Night, 6:30 pm to 8:30 pm
Have a good weekend.
Sincerely,
Andrew Kearns, Ed.D.
Principal