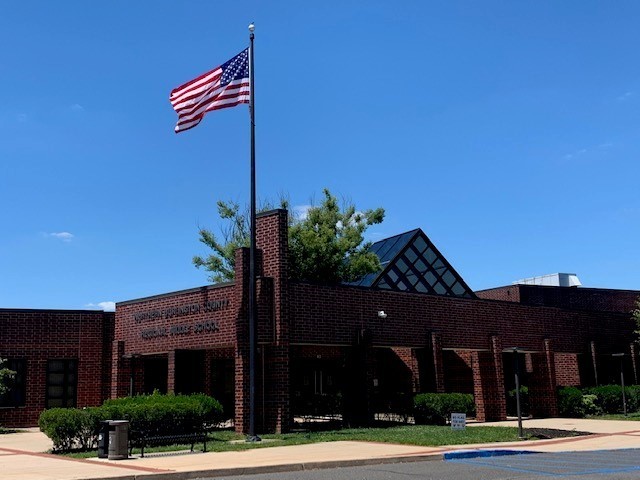 MS Parent Message December 23, 2021
NBC
Thursday, December 23, 2021
December 23, 2021
Dear Parents and Guardians:
Here are the weekly updates from the middle school:
Winter Break: We made it to winter break. Thank you to everyone for your patience as we have navigated this very unique year that is one in a series of unique school years. As we reach this milestone, we want to wish everyone a safe and happy holiday season.
Stay Healthy: Part of being safe is staying healthy, and we ask everyone to be as cautious as possible during winter break to stay COVID free. The news this week talked about a handful of New Jersey schools that were closing temporarily due to high COVID numbers and the impact that had on their school operations. We want to stay off that list of schools, but we are watching the COVID numbers, particularly those in our immediate community. Our plan at Northern Burlington is to reopen with our regular schedule on January 3. To keep it that way we need your help.
First, limit possible exposure to COVID. We all know the recommendations to limit exposure. It will not always be easy during a season when the whole point is to gather with friends and family, but every bit helps.
In the unfortunate event someone does fall ill, here are the symptoms our school nurses are looking for that might indicate COVID:
Any one of the following symptoms: cough, shortness of breath, difficulty breathing, new loss of smell or taste.
OR

Any two of the following symptoms: fever (measure or subjective), chills, rigors (shivers), muscle aches, headache, sore throat, nausea or vomiting, diarrhea, fatigue, congestion, or runny nose.
If you need it, the Burlington County Health Department is offering walk-in testing for COVID. Please follow this LINK for location and information. Here is a FLIER with holiday hours.
Come January 3, if anyone has any of these symptoms, please do not return to school until the symptoms are resolved, and, if necessary, a negative COVID test has been received. Any questions, contact your family physician. After school reopens, feel free to contact our school nurse, too.
Burlington County COVID Vaccination Sites: Of course, the CDC continues to recommend vaccination as the best way to prevent the spread of COVID. Please see this LINK regarding more information on vaccination sites in Burlington County.
Our School Nurse: If you did not know it, our school nurse, Ms. Theresa Pugliese, was our educator of the year in 2021. Well deserved considering all that she did and continues to do in her effort to keep our students and staff healthy, and help those who fall ill get back to good health. It can be a challenging job. Not everyone appreciates the measures she implements, based on guidelines from the Department of Health, to keep everyone as safe as possible during the pandemic.
Sometimes she must deliver bad news. Please know that the directions she gives are based on the information she has from the public health authorities. Please be patient with her as she navigates these many challenges and works to keep our school a safe place to be for everyone. Thank you :)
High School Program of Studies and SAVE THE DATE for Presentation
The 2022-2023 High School Program of Studies is now available on the HS Counseling website
Course selection for 2022-2023 begins in January.
Date: Wednesday, January 5, 2022
Time: 7:00 pm-8:30 pm
Location: VIRTUAL
RSVP to receive event code: https://forms.gle/zeRj29vugnNd...
The event will also be recorded.
Travel Quarantine Update: While the CDC recommends delaying travel until individuals are fully vaccinated, New Jersey's travel advisory is no longer in effect. Subsequently, mandatory post-travel quarantine is not required for domestic, out of state travel, within the United States. Therefore, NB will recommend, but not require, that for 14 days after travel, individuals self-monitor for COVID-19 compatible symptoms such as cough, breathing difficulties, loss of taste &/or smell, fever, chills, shivers, muscle aches, headache, sore throat, nausea or vomiting, diarrhea, fatigue, congestion, or runny nose, and isolate and get tested if any symptoms occur.
Clinical Corner Spotlight:
Self-Care for Parents During this Holiday Season: It is common during the holiday season to be reminded about the need to take care of oneself and to find ways to cope with the inevitable stressors. This year, however, the usual holiday stress is complicated by the economic, psychological, and social consequences of the COVID-19 pandemic. Amidst all the bad news, we have also been showered with lists of suggestions for self-care. We have all seen enough lists of seemingly simple strategies for self-care to last a lifetime. Are parents experiencing "burnout"? The simplest description of burnout is too much stress and too few resources to cope with it. This imbalance can lead to common aspects of parental burnout. Even under the best of circumstances the holiday season can cause stress, but this year we remain in the grips of the pandemic. Click the link to access the full newsletter: Self-Care for Parents During this Holiday Season

Express Genuine Emotion: It's Worth It! By: Andy Pool, Ph.D. - Being a parent doesn't mean you have to hide your emotions. In fact, many of your emotions may arise through your parenting experiences. In fact, both parents and teens are better off if parents learn how to appropriately express the full range of emotions. Consider reviewing the points in the article, both for yourself and as a model for the young people in your life: https://parentandteen.com/expressing-emotion/
Lunchtime mental health check-ins - #Lightentheload #feedyourmind - Mental health check-ins will be available at the High School on Tuesdays and Middle School on Wednesdays, starting December 7th during ALL lunch periods 7, 9, 11, and 13 for any students that want to attend. This allows for a small group of students (15 max, first come first serve) to drop in and have lunch with peers and a counselor. This is an opportunity to safely talk about mental health concerns in a relaxed setting. We welcome students that are genuinely interested in participating.

Introducing NAMI Homefront Mental Health Resources For Military Service Members, Veterans And Their Families – here is a brief video about the resources: Video - NAMI Homefront MH Resources and here is the website to access those resources: https://www.nami.org/Support-Education/Mental-Health-Education/NAMI-Homefront

Family Support Organization of Burlington County - Parents Helping Parents: Parents helping Parents can make the lives of families better by building stronger relationships and better communication. Please join the parent support group via Zoom on the first, third and fourth Thursday evening of each month from 6:30 to 8:30pm. Please click the link to access the meeting: This is a recurring meeting Meet anytime Join Zoom Meeting FSO Parent zoom link Meeting ID: 875 8951 4273 Passcode: 244506
Care Solace helps our Northern Burlington community find mental health care providers and substance use treatment centers. Their Care Companion™ team is available 24 hours per day, 7 days per week, and 365 days per year to quickly connect you to carefully verified providers in your community. Students, staff, and families may access Care Solace services in two ways:
Call (888) 515-0595 at any time. Support is available in 200+ languages. A dedicated Care Companion™ will help you every step of the way to research options, secure appointments, and follow up to make sure it is a good fit.
COMING SOON in FEBRUARY 2022 - Group Counseling for students after school - Northern Burlington School District has collaborated with First Children Services (FCS) to provide therapeutic mental health services in-person to our student via group counseling. This is a free 8-week group in-person after school support group for students to engage with a licensed clinician and their peers to discuss various topics in a safe space setting. The main topics will include anxiety/stress management, emotional regulation, gaining self-awareness, self-esteem, friendship and relationship issues, communication skills, and coping skills. If you are interested in having your child participate or have questions about the group, please contact your child's School Counselor. Spaces are limited. Dates to be determined.
Important Dates:
Dec. 23: Early Dismissal
Dec. 24 through January 2: Winter Break
Jan. 3: School Resumes
Jan 5: 2022-2023 HS Program of Studies Presentation VIRTUAL
Jan 17: School is closed- Martin Luther King, Jr. day
Jan 26: Early Dismissal of Students/Professional Development (DISTRICT CALENDAR CHANGE)
Enjoy the winter break!
Sincerely,
Andrew Kearns, Ed.D.
Principal