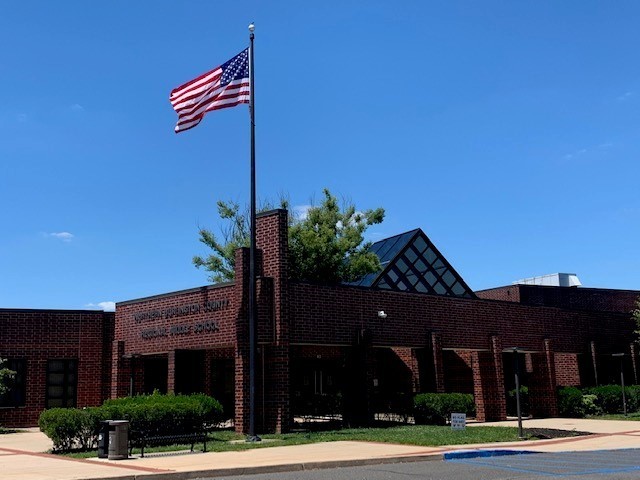 MS Parent Message November 19, 2021
NB
Friday, November 19, 2021
November 19, 2021
Dear Parents and Guardians:
Here are the weekly updates from the middle school:
Middle School Food Drive: Thank you to all who contributed to our food drive. Due to your generosity, we are able to make a sizable donation to the Food Bank of South Jersey.
Parent Conferences: Thank you to all who were able to join us for parent conferences over the last three days. In the event you were not able to meet or you have further questions, do not hesitate to contact the teacher directly.
Student Picture Packets: Students who ordered pictures from the October 19 Picture Day will receive them in homeroom on Monday (11/22/21) to bring home. Unfortunately, we have only received half of the packages that were ordered and shipped. Lifetouch is reprinting the missing packages and will continue to trace the initial shipment as well. In the meantime, if you would like to view the proof, please contact Lifetouch at 1-800-736-4753, the customer service representative will provide you with the student portrait sitting number for your student so that you can view the proof on mylifetouch.com.
For those who are not satisfied with the pictures you received, please have your student return the physical package with a note to the main office next week and we will add your student to the list to have their photo taken on November 30. If you have not received your packet or reviewed the proof at mylifetouch.com and would like to have your student's picture retaken, please send an email to aharrison@nburlington.com and we will add your student's name to the list for November 30 retakes.
Makeup picture day is November 30 for students who were absent/not enrolled on October 19, 2021. Students will receive a pass to report to the aux gym the morning of November 30th to have their picture taken.
Burlington County Covid Vaccination Sites: Please see this flyer regarding more information on vaccinations.
Travel Quarantine Update: While the CDC recommends delaying travel until individuals are fully vaccinated, New Jersey's travel advisory is no longer in effect. Subsequently, mandatory post-travel quarantine is not required for domestic, out of state travel, within the United States. Therefore, NB will recommend, but not require, that for 14 days after travel, individuals self-monitor for COVID-19 compatible symptoms such as cough, breathing difficulties, loss of taste &/or smell, fever, chills, shivers, muscle aches, headache, sore throat, nausea or vomiting, diarrhea, fatigue, congestion, or runny nose, and isolate and get tested if any symptoms occur.
COVID Monitoring: We continue to stress the importance of parents screening their children DAILY for symptoms before sending them to school. Parents/caregivers should monitor their children for signs of illness every day as they are the front line for assessing illness in their children. Students who are sick should stay home from school and call the attendance line: 609.298.3900 x 4060.
In addition, the district manages a dashboard that is posted on our website to track COVID activity.
Sports Eligibility: For those students inquiring about whether they have been medically cleared for a sport, please direct inquiries to your coach rather than the school nurse.
PTSC and Amazon Smile: The Parent Teacher Student Connection (PTSC) has an Amazon Smile account for any community members who would like to support the PTSC while shopping online. Simply go to http://smile.amazon.com and search for the "Parent Teacher Student Connection" in the list of organizations (it is listed as being in Columbus, NJ) and then go through that portal to do your Amazon shopping. Amazon will donate 0.5% of all purchases to the PTSC. Please email nburlingtonptsc@gmail.com with any login questions.
Class of 2026 & 2027 Fundraising for Class Activities: Here's how to help us reach our fundraising goal:
Please click here to register today! Use our ORGANIZATION ID 11741 to register!

Send 10 unique and valid shopping email invites to your friends & family using our invite tool at registration.

Shop! With over 2,500 gift ideas, you can check-off your holiday gift-list and support our important cause, too.
PRO TIP: The more email invites you send, the more supporters we'll get! So, break out your email contact list, share on social media, and help spread the word!
Will you take a few minutes and register now? Thank you so much for your support!
Questions about registration? Call CW Customer Support at 1-866-395-2926
Clinical Corner Spotlight:
10 ways to Teach Your Kids Gratitude This Thanksgiving – by Wendy Wisner - Thanksgiving is a favorite holiday for many and with good reason. It's a time to gather with loved ones, share a hearty meal, and give thanks for all the good in our lives, large and small . Not only is the holiday enjoyable and delicious in so many ways, but it's also a great opportunity to teach our children what the holiday symbolizes: gratitude. Gratitude teaches humility and expands children's worldview. And studies have shown that practicing gratitude can have positive effects on mental health. Sharing and teaching gratitude isn't the answer to all of our challenges. Although practicing gratitude has many proven benefits, your child may still be experiencing mental health struggles as a result of the stress of the pandemic or because of the general stresses of life. Please click the link to access the full article: 10 Ways to Teach Your Kids Gratitude
Northern Burlington has partnered with Effective School Solutions and will be hosting virtual staff/parent/community workshops. Our next virtual sessions are:
Wednesday, December 1st at 6 pm presented by: Kristin Cline, LPC: Introduction to the Trauma Attuned Model®. ESS's Trauma Attuned Model® is a relationship-based, evidence-centered approach to supporting student development, fostering student and caregiver resiliency, and ultimately promoting healthy growth and academic achievement. In this introduction to TAM® workshop, parents and caregivers are introduced to the four key components of the model: Prevalence, Affect, Response, and Triggers (or P.A.R.T. for short). A more comprehensive 6-hour version of the full Trauma Attuned Model® is also available Please click the link to join via zoom: Presentation link OR use Meeting ID: 948 9253 3661 Passcode: 218452

Tuesday, December 14th at 3pm presented by: Monica Generoso, M.Ed.: How to Talk to Your Kids and Survive: Raising a child is probably the most gratifying job any of us will ever have -- and one of the toughest. In large part, that's because times have changed. We live in an increasingly complex world that challenges us every day with a wide range of disturbing issues that are difficult for children to understand and for adults to explain. Our kids are part of the iGen or GenZ generation. The generation born with smartphones and tablets. Let's talk about how we can talk to our kids and survive. Link will be available in the next bulletin.

Family Support Organization of Burlington County: Parents Helping Parents:. Parents helping Parents can make the lives of families better by building stronger relationships and better communication. Please join the parent support group via Zoom on the first, third and fourth Thursday evening of each month from 6:30 to 8:30pm. Please click the link to access the meeting: This is a recurring meeting Meet anytime Join Zoom Meeting FSO Parent zoom link Meeting ID: 875 8951 4273 Passcode: 244506

COMING SOON to Northern Care Solace: A 24/7 multilingual care concierge team that connects students, families, and staff with available, verified mental health providers and substance use treatment programs matched to their needs regardless of circumstances.
NB Holiday Craft Fair: The Choral and the Theatre departments are hosting the annual Holiday Craft Fair. We hope you can come out to the holiday festivities and enjoy the entertainment and holiday shopping. We will have many vendors of all varieties and a food truck.
Date: Sunday December 5th

Time: 9:00 AM - 3:00 PM
We hope to see you all there! If you would like to sign up as a vendor, please contact Michele O'Neill at: moneill@nburlington.com.
Important Dates:
Nov. 24: Early Dismissal
Nov. 25 & 26: School Closed for Thanksgiving
Nov. 30: Student Picture Retakes/Make-up: Information to follow.
Nov. 30: PTSC Meeting at 6:30 via Zoom
https://us04web.zoom.us/j/73448744493?pwd=N0NuakRONWdrb29xQlllSmNXR09qQT09
Dec 1: Introduction to the Trauma Attuned Model, 6 pm Virtual
Dec. 3 & 4: Middle School Drama: A Dickens Christmas Carol, 7:30 pm
Dec. 5: Holiday Craft Fair at the High School, 9 am - 3 pm
Dec. 7: Middle School Chorus Concert, 7:30 pm
Dec 14: How to Talk to Your Kids and Survive, 3pm Virtual
Dec. 15: Instrumental Concert, 7:00 pm
Have a great weekend.
Sincerely,
Andrew Kearns, Ed.D.
Principal