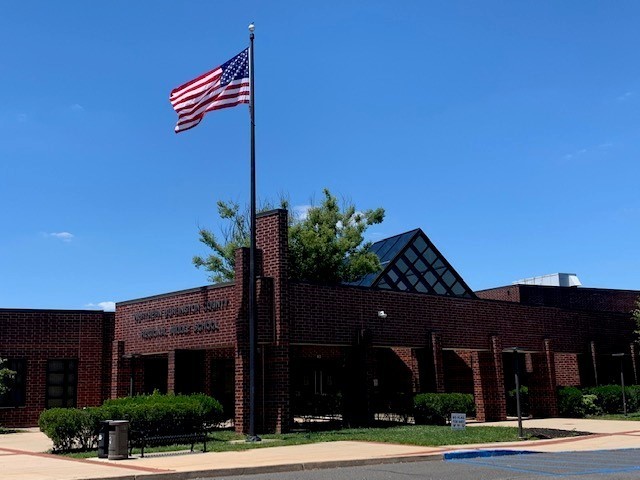 MS Parent Message November 12, 2021
NBC
Friday, November 12, 2021
November 12, 2021
Dear Parents and Guardians:
Here are the weekly updates from the middle school:
Middle School Food Drive: The Middle School 2021 Canned Food Drive to benefit the Food Bank of South Jersey is set for Monday, November 15 through Friday, November 19. Please drop off non-perishable food in cans or boxes (no glass!) to homeroom throughout the week. The homeroom that collects the most items will win a bagel breakfast!
Parent Conferences: Sign-up for parent teacher conferences began last week and are well under way. All Conferences are scheduled online via PTC Wizard. While the conferences are open to all parents, there are a limited number of appointments available. If you are not sure if a conference is necessary, feel free to contact the teacher directly. Parents who are still interested in attending a conference are encouraged to register as soon as possible as space is limited. If you are unable to meet during conferences we invite you to contact your child's teacher or counselor to make alternate arrangements.
The middle school sessions will be held as follows:
Afternoon Conferences:
Wednesday, November 17: In-Person: 12:45 pm to 2:40 pm, 10 minute conferences with a 5 minute travelling time in between. (8 appointments)
Thursday, November 18: Virtual: 12:40 pm to 2:40 pm, 10 minute conferences with a 5 minute travelling time in between. (8 appointments)
Friday, November 19: Virtual: 12:40 pm to 2:40 pm, 10 minute conferences with a 5 minute travelling time in between. (8 appointments)
Evening Conferences:
Wednesday, November 17: In-Person: 6:30 pm to 8:30 pm, 10 minute conferences with a 5 minute travelling time in between. (8 appointments)
Please note that all participants attending the in person conferences will be required to wear a mask while they are in the school building.
Here is the information that parents/guardians will need to schedule parent teacher conferences. How it works:
Parents create an account in PTC Wizard.

It is helpful to have a list of the student's teachers handy.

Once logged in, Parents choose:
1. which set of conferences they prefer and
2. the teachers they wish to see from a staff listing of all middle school teachers.
3. Parents will then see which teachers are available for a given time slot, and sign up for appointments
4. Note: If a teacher is fully booked, they will not appear as a choice for that day/time
PTC Wizard will send parents a confirming email that includes their schedule with the room number (In-Person Conferences) or Zoom link (Virtual Conferences) for each of their appointments.

At the end of the day on November 16, the window to schedule in PTC Wizard will close and PTC Wizard will send all parents a reminder email for their appointments.
Instructions for PTC Wizard
To register for conference meetings, please follow the steps below:
To Register: Click here https://nburlingtonms.ptcwizar... then click the Create Account! button screenshot 1
1. You will be redirected to a form - fill it out: (first name, last name, email address and a password you want to use screenshot 2
2. Click Register, and then add one child only screenshot 3
3. Click Save.
4. You will be sent to a new screen and you will be asked to give your consent to receive emails from PTC Wizard (your schedules, notifications about appointments booked or canceled, etc.).
5. To add more than one middle school child, Click Account Settings (top right corner of the screen).
To Schedule Conference Meetings: Click the "Add a Meeting"
1. In the new screen click the checkbox next to the teachers that you want to meet with
2. Click Continue
3. Choose the times available for each teacher (the teachers are listed on top of the column)
4. If you have more than one child, after you chose a time the system will ask you which child this is for
5. Choose all the meetings and then click Continue
Here is a video tutorial for parents' scheduling.
Any difficulties in scheduling, please contact the middle school main office at 609-298-3900 x4011 or email Mrs. Angela Harrison at aharrison@nburlington.com
Federal Impact Aid Forms: These forms are past due. If you have not done so already, please log onto Power School using your parent sign in process, go to Forms, and select the Federal Impact Aid Survey for 2021-2022. If you have any questions, please contact the district Business Administrator, Mr. Richard Kaz.
Burlington County Covid Vaccination Sites: Please see this flyer regarding more information on vaccinations.
Travel Quarantine Update: While the CDC recommends delaying travel until individuals are fully vaccinated, New Jersey's travel advisory is no longer in effect. Subsequently, mandatory post-travel quarantine is not required for domestic, out of state travel, within the United States. Therefore, NB will recommend, but not require, that for 14 days after travel, individuals self-monitor for COVID-19 compatible symptoms such as cough, breathing difficulties, loss of taste &/or smell, fever, chills, shivers, muscle aches, headache, sore throat, nausea or vomiting, diarrhea, fatigue, congestion, or runny nose, and isolate and get tested if any symptoms occur.
Instructional Supports for Students in Quarantine: In addition to watching the lesson and interacting with individual teachers during prep/resource periods, a schedule of virtual instructional support will be available after school beginning November 8th. The support program will be evaluated at the end of November. The Counseling Office will email impacted students and families with the meeting schedule and links.
COVID Monitoring: We continue to stress the importance of parents screening their children DAILY for symptoms before sending them to school. Parents/caregivers should monitor their children for signs of illness every day as they are the front line for assessing illness in their children. Students who are sick should stay home from school and call the attendance line: 609.298.3900 x 4060.
In addition, the district manages a dashboard that is posted on our website to track COVID activity.
Winter Sports: The deadline to submit physical packets for winter sports is now past, and students who submit paperwork moving forward may not be cleared in time to participate in tryouts. Nevertheless, the sports packets can be found at this link: Physical Packets for winter sports. Please submit completed packets to MiddleSchoolAthletics@nburlington.com at your earliest convenience. Middle school winter sports are cheerleading, basketball, and wrestling.
PTSC and Amazon Smile: The Parent Teacher Student Connection (PTSC) has an Amazon Smile account for any community members who would like to support the PTSC while shopping online. Simply go to http://smile.amazon.com and search for the "Parent Teacher Student Connection" in the list of organizations (it is listed as being in Columbus, NJ) and then go through that portal to do your Amazon shopping. Amazon will donate 0.5% of all purchases to the PTSC. Please email nburlingtonptsc@gmail.com with any login questions.
Class of 2026 & 2027 Fundraising for Class Trips: Here's how to help us reach our fundraising goal:
Please click here to register today! Use our ORGANIZATION ID 11741 to register!

Send 10 unique and valid shopping email invites to your friends & family using our invite tool at registration.

Shop! With over 2,500 gift ideas, you can check-off your holiday gift-list and support our important cause, too.
PRO TIP: The more email invites you send, the more supporters we'll get! So, break out your email contact list, share on social media, and help spread the word!
Will you take a few minutes and register now? Thank you so much for your support!
Questions about registration? Call CW Customer Support at 1-866-395-2926
Clinical Corner Spotlight: Northern Burlington has partnered with Effective School Solutions and will be hosting virtual staff/parent/community workshops. Our next virtual sessions are:
Wednesday, December 1st at 6 pm presented by: Kristin Cline, LPC: Introduction to the Trauma Attuned Model®. ESS's Trauma Attuned Model® is a relationship-based, evidence-centered approach to supporting student development, fostering student and caregiver resiliency, and ultimately promoting healthy growth and academic achievement. In this introduction to TAM® workshop, parents and caregivers are introduced to the four key components of the model: Prevalence, Affect, Response, and Triggers (or P.A.R.T. for short). A more comprehensive 6-hour version of the full Trauma Attuned Model® is also available Please click the link to join via zoom: Presentation link OR use Meeting ID: 948 9253 3661 Passcode: 218452

Family Support Organization of Burlington County: Parents Helping Parents:. Parents helping Parents can make the lives of families better by building stronger relationships and better communication. Please join the parent support group via Zoom on the first, third and fourth Thursday evening of each month from 6:30 to 8:30pm. Please click the link to access the meeting: This is a recurring meeting Meet anytime Join Zoom Meeting FSO Parent zoom link Meeting ID: 875 8951 4273 Passcode: 244506
NB Holiday Craft Fair: The Choral and the Theatre departments are hosting the annual Holiday Craft Fair. We hope you can come out to the holiday festivities and enjoy the entertainment and holiday shopping. We will have many vendors of all varieties and a food truck.
Date: Sunday December 5th

Time: 9:00 AM - 3:00 PM
We hope to see you all there! If you would like to sign up as a vendor, please contact Michele O'Neill at: moneill@nburlington.com.
Important Dates:
Nov. 16: End of Marking First Marking Period
Nov. 17: Marking Period 2 Begins
Nov. 17: Early Dismissal of Students
Nov. 17: Middle School In-Person Afternoon and Evening Conferences: Face masks required.
Nov. 18: Early Dismissal of Students
Nov. 18: Middle School Virtual Afternoon Conferences
Nov. 19: Early Dismissal of Students
Nov. 19: Middle School Virtual Afternoon Conferences
Nov. 24: Early Dismissal
Nov. 25 & 26: School Closed for Thanksgiving
Nov. 30: Student Picture Retakes/Make-up: Information to follow.
Dec. 3 & 4: Middle School Drama: A Christmas Carol, 7:30 pm
Dec. 7: Middle School Chorus Concert, 7:30 pm
Dec. 15: Instrumental Concert, 7:30 pm
I trust everyone had a good Veteran's Day as we honored those who served in our nation's military. Have a great weekend.
Sincerely,
Andrew Kearns, Ed.D.
Principal