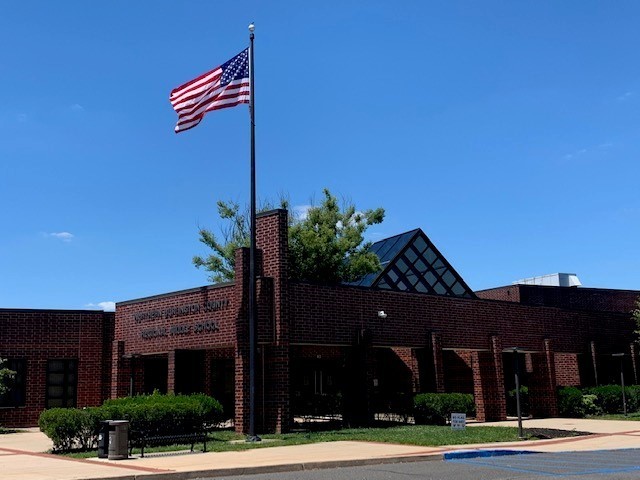 MS Parent Message October 1, 2021
NBC
Friday, October 01, 2021
October 1, 2021
Dear Parents and Guardians:
Here are the weekly updates from the middle school:
Social Media Challenges: Unfortunately, the social media challenges that have encouraged school vandalism are continuing to encourage inappropriate behavior. Students are dared to film themselves performing acts of violence, vandalism, sexual harassment and criminal behavior and then post those acts on social media. Please be aware that students involved in these senseless acts, will experience disciplinary consequences in addition to complaints filed with the police department.
Testing: The students at the middle school will be taking part in the New Jersey Start Strong testing on Thursday, October 14 and Friday, October 15. Students will do Math on Thursday and English Language Arts on Friday. Students will attend classes after testing following a modified schedule. Both dates, as well as Wednesday, October 13, are early dismissal for students as a result of testing across the district.
Week of Respect: In the state of New Jersey, the week of October 4 is week of Respect, designed for schools to conduct activities to help eliminate bullying. We are looking forward to a series of insightful activities for our students throughout the week.
BookFair: The PTSC is excited to be able to offer the in person Scholastic Book Fair this fall! The Book Fair is scheduled for October 25-October 29 in the hall outside the Middle School Media Center. Please consider signing up to help out at this season's book fair using the link below. Please keep in mind that while the book fair is held in the middle school, the funds raised are spread throughout the district! The PTSC is also looking for a person/people to chair/co-chair the book fair starting next year as our current chair will be graduating this spring. If you are interested please contact the PTSC at nburlingtonptsc@gmail.com. It is a minimal time commitment, and very rewarding!
Yearbook: ORDERING A 2022 MIDDLE SCHOOL YEARBOOK
The 2022 Northern Burlington County Regional Middle School Yearbook is now on sale. It is a 116-page hardcover, all color book, with an included world events section and autograph section. PRICE = $55
LINK TO ORDER A MIDDLE SCHOOL BOOK: http://jostensyearbooks.com/?REF=A09873596
Order your book today to take advantage of our BACK-TO-SCHOOL SPECIALS (available until October 29, 2021)
- $10 savings ($45 per book)
- FOUR FREE icons if you purchase a personalized cover ($7)
- Signature Package Bundle (personalization, extra autograph section, five signing pens, yearbook) $61
PHOTO SHARING WITH THE YEARBOOK STAFF
The yearbook staff invites students and parents to submit photos for the yearbook. If you've got great photos of school and community events or you and your friends just having fun, we'd like to see them. Our photographers can't be everywhere. Help us get as many photos as possible to create a terrific book everyone will want to have.
https://images.jostens.com/416224500
COVID Monitoring: Our school nurse wanted to remind parents to screen their children DAILY for symptoms before sending them to school. Parents/caregivers should monitor their children for signs of illness every day as they are the front line for assessing illness in their children. Students who are sick should stay home from school and call the attendance line: 609.298.3900 x 4060.
In addition, the district manages a dashboard that is posted on our website to track COVID activity.
Homecoming Carnival: The high school Homecoming Carnival and game are scheduled for Saturday, October 9. The carnival will be held from 10:00 am to 1:00 pm with the football game to follow. This is open to the entire community. Please see this FLYER for more information on the carnival. Tickets will be $10 and on sale at the MS during lunches from October 4 - October 8, 2021. Exact change is appreciated.
Assessment Schedule 2021-2022: During the course of the school year, students will participate in various standardized assessments. Assessment Information and NB's Assessment Schedule is available on the website: http://nburlingtonnj.apptegy.us/o/nbc-rsd/page/student-assessment--3
Winter Sports: We are now accepting Physical Packets for winter sports. Please submit them to MiddleSchoolAthletics@nburlington.com at your earliest convenience.
Clinical Corner Spotlight: Getting Teens Professional Help by Eden Pontz. We can raise children who are well-prepared to bounce back from adversity, but we must never believe that resilience means invulnerability. The security that comes from unwavering and unconditional connections with caring adults, including and especially parents, is key to a teen's resilience. But all people reach their limits sometimes. It is not a sign of weakness on our teens' part, nor insufficient parenting on ours, when our children display human limitations. Sometimes we need to seek out professional help. Click the link to access the full article: https://parentandteen.com/gett...
Group Counseling for Students: NOW ENROLLING FOR FALL SESSIONS. Northern Burlington School District has collaborated with First Children Services (FCS) to provide therapeutic mental health services in-person to our students via group counseling. This is a free 8-week group in-person support group for students to engage with a licensed clinician and their peers to discuss various topics in a safe space setting. The main topics will include anxiety/stress management, emotional regulation, gaining self-awareness, self-esteem, friendship and relationship issues, communication skills, and the upcoming transition back to in-person school. If you are interested in having your child participate or have questions about the group, please contact your child's School Counselor. Limited spaces available, deadline is October 1st Transportation is available.

High School – every Tuesday October 5th – November 23rd after school

Middle School – every Wednesday, October 6th – November 24th after school

Managing Your Child's Behavior: A Virtual Workshop for Parents: Need Help Managing Your Child's Behavior? This 7 week parent workshop was developed by the Child Psychologists at Children's Specialized Hospital to help parents of children of all ages learn how to manage their behavior. The course will cover:

Causes of misbehavior

Setting limits and dealing with tantrums

Managing sibling conflicts

Developing and implementing behavioral systems

Parent stress management, self-care, and support system
Participants should attend all of the classes in the cycle to get the most out of this program. This program is free, but registration is required. You will be provided the workshop link once you've registered.
High School Construction Project: Please view our construction updates on the website at this link: https://nbreferendum.com/quarterly-update/
Important Dates:
October 7: High School Ribbon Cutting Ceremony, 6:15 pm, Open House to follow
October 9: Homecoming Carnival and Football Game at High School
October 11: No School for Students/Staff Development Day
October 13: Early Dismissal of Students/Staff Development
October 14: Early Dismissal of Students/Staff Development
October 15: Early Dismissal of Students/Staff Development
October 19: Middle School Student Picture Day: Details to follow.
October 25: PTSC Book Fair Begins: Volunteers Needed
Have a great weekend.
Sincerely,
Andrew Kearns, Ed.D.
Principal