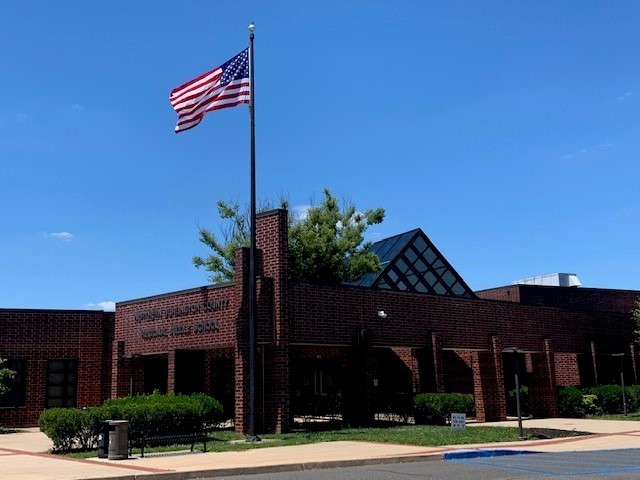 MS Parent Message September 10, 2021
NBC
Friday, September 10, 2021
September 10, 2021
Dear Parents and Guardians:
Here are the weekly updates from the middle school:
Opening Days: The school year is underway. It was great to see the hallways filled again with students. It is by no means a normal year, the students are wearing masks, we are taking steps to provide social distance where we are able, and we are collecting information to help us contact trace if that becomes necessary. Students took tours of the building, learned how to operate their lockers, and got used to their class schedules. These were important activities for both our seventh and eighth grade students. As the year progresses, we look forward to getting back into our regular school routines while incorporating the lessons learned when schools were closed due to COVID.
School Forms: This has been a topic in the last several newsletters, but we still need these forms from several families, though over half of you have returned them (thank you!). Please log on to your Parent PowerSchool account and complete the three electronic forms. Much of it is pre-populated and it only takes a few minutes, but it is information that needs to be confirmed as we start school.
Save yourself the trouble of ongoing reminder emails and the like. Take a few moments and get them completed. Log onto PowerSchool using your parent username and password (it cannot be done logging on using your student's username and password). The forms can be found by selecting the "Forms" tab once logged into PowerSchool. Here is a short instruction video if you need assistance. VIDEO
Emergency Information & Trip/Activity Medical Form

Parent Consent Form

NB COVID-19
Although parents need to screen their children daily, this COVID screening form replaces our daily screening that we did before the start of school everyday last year. This form will need to be completed and submitted quarterly.
Chromebooks: It is important that students charge their Chromebooks every night and bring it with them to school daily. They may not use them in every class, but they will use them everyday.
Fall Sports: Welcome to the Fall Season! On September 8, 2021 students had the opportunity to attend their choice of a fall sports team meeting. If your son/daughter did not make that meeting, or missed one of our announcements, please note that there will be an additional opportunity for parents to access that information in person. On Monday, September 13, each one of our teams: Boys Soccer, Girls Soccer, Field Hockey, Cross Country, will be hosting a Parent Meeting at their respective fields. Please reach out to the coaches via your son/daughter's Google classroom, or the website's "Athletic Contact Coaches" list to ask for any specifics in time/location. Please do not park in the bus dismissal area, as we will be running our first set of 5:20 activity buses.
Busing: We are working through the typical bumps that go with the resumption of school. We appreciate your patience as we work on fine tuning the process.
Masks: Students and staff are required to wear masks while in school. We are grateful for the attention students give this requirement and their cooperation in this regard.
More recent CDC guidelines regarding masks have been posted and these are noted below:
Disposable masks will be provided for students to wear for those students who do not bring an acceptable mask to school.
School Lunches: Students had lunch inside our building for the first time since March 2020. Lunch tables are spread out between our cafetorium and the main foyer. This allows us to create additional space between the tables. As is our practise over the years, we have told the students that by Friday they are to select a table to sit at for the marking period and that will be their assigned table for the marking period. On Monday, now that we have the indoor procedures established, we hope to include outdoor seating as an option, provided the weather cooperates. This will include the grassy area outside our cafeteria, Students are invited to bring a towel or something similar to use to sit on the grass if they wish.
Clinical Corner Spotlight:
Back to School Anxiety: How to help kids manage worries and have a successful start to the school year by: Caroline Miller - Going back to school is exciting for some kids, but others have trouble with anxiety heading into the new school year. This is especially true of kids who are starting at a new school or are already anxious about being away from parents. This anxiety fades for most kids as the school year goes on, but parents can help them get off to a good start. Please click the link for the full article: Back to School Anxiety
Group Counseling for Students: NOW ENROLLING FOR FALL SESSIONS. Northern Burlington School District has collaborated with First Children Services (FCS) to provide therapeutic mental health services in-person to our students via group counseling. This is a free 6-week group in-person support group for students to engage with a licensed clinician and their peers to discuss various topics in a safe space setting. The main topics will include anxiety/stress management, emotional regulation, gaining self-awareness, self-esteem, friendship and relationship issues, communication skills, and the upcoming transition back to in-person school. If you are interested in having your child participate or have questions about the group, please contact your child's School Counselor. Limited spaces available, deadline is October 1st Transportation is available.

High School – every Tuesday October 5th – November 9th after school

Middle School – every Wednesday, October 6th – November 10th after school

Managing Your Child's Behavior: A Virtual Workshop for Parents: Need Help Managing Your Child's Behavior? This 7 week parent workshop was developed by the Child Psychologists at Children's Specialized Hospital to help parents of children of all ages learn how to manage their behavior. The course will cover:

Causes of misbehavior

Setting limits and dealing with tantrums

Managing sibling conflicts

Developing and implementing behavioral systems

Parent stress management, self-care, and support system
Participants should attend all of the classes in the cycle to get the most out of this program. This program is free, but registration is required. You will be provided the workshop link once you've registered.
Event Date: Oct 13, 2021 7:00pm - 8:30pm
Click to register online: https://www.rwjbh.org/events/event/?event=22676
High School Construction Project: Please view our construction updates on the website at this link: https://nbreferendum.com/quarterly-update/
Important Dates:
September 23: Back to School Night (This will be a virtual program again this year. Details to follow.)
October 11: No School for Students/Staff Development Day
October 15: Early Dismissal of Students/Staff Development
Have a great weekend.
Sincerely,
Andrew Kearns, Ed.D.
Principal