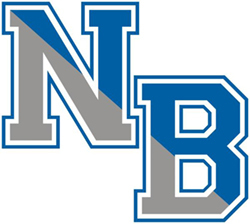 MS Parent Message April 30, 2021
NBC
Friday, April 30, 2021
Middle School Parent Message
April 30, 2021
Important Dates:
Calendar for 4th Marking Period: Q4 calendar
Wk of May 10: A/B Day Rotation Begins: Please see the Q4 Calendar Above
A Day: Periods 1 through 8
B Day: Periods 10 through 17
May 18: Mid Marking Period Q4
May 19: PTSC Meeting: Virtual at 7:30 pm (Zoom link below)
May 28: Early Dismissal of Students/Staff Development Day
May 31: School Closed for Memorial Day
Good Afternoon:
Week of May 10th: Looking ahead, students who are physically attending school will begin attending school Five (5) Days a week beginning the week of May 10. The students will simply follow an alternating A/B schedule that will alternate everyday, including Wednesdays. Please see the calendar at this link for the day to day schedule and please note that the days of the week that are A days and the days of the week that are B days will vary week to week. For those students who are attending in person, bus pick up and drop off will remain the same.
As we have shared in the previous messages, we want this increased in person time with a larger student population to go smoothly. Please be sure to take proper precautions per the CDC to limit the potential spread of COVID-19.
Teacher Appreciation Week: Teacher Appreciation Week is from May 3-May 7. Nurses' Day is Thur, May 6th. This would be a perfect time to recognize our teachers/nurses with an encouraging email to express our gratitude for their efforts. Staff emails can be found on our website or via powerschool. Email format is the first letter of their first name followed by their last name @nburlington.com, or you can fill out the form below for each person you would like to recognize and a note will be generated and sent to them: Teacher Appreciation Form
Educational Leader (s) of the Year 2021-2022 Nominations Due May 14: The Northern Burlington County Regional School District recognizes the professional growth and excellence of our certificated staff members via the Educational Leader of the Year award. Counselors, Teachers, Child Study Team members, and Nurses are eligible nominees. This excellence continues to be demonstrated by our staff as they deliver instruction in a combined online and in-person learning environment required by the COVID-19 emergency.
There will be one high school and one middle school recipient and multiple recipients may be recognized as a team, group, partnership, or individual. Please find the criterion for selection and recognition below.
Professionalism
Uses a variety of resources to continually improve

Shares deeply in the culture, ethical values, and commitment needed to be a role model and educational leader to students and peers
Innovation/Technology
Introduces new ideas or processes and promotes higher order thinking
Collaboration
Joins together with students, parents, staff, and administration to collaborate in order to benefit students

Teamwork and peer support are highly visible
Academic Expectations
Supports the achievement and growth of all learners

Works to ensure all students are challenged and reach the highest levels of achievement possible
Student Focus
Places the needs of students foremost in his/her planning and teaching

Develops positive and supportive relationships with his/her students that support academic success
Involvement
Extends herself/himself beyond the classroom
Communication
Reaches out to parents and colleagues regularly to support achievement and provide support to learners

Utilizes technology to encourage and foster student & parent connectivity
This is the link for your nomination, due May 14:
Educational Leader of the Year 2021/2022
Clothing Drive: PTSC Spring Clothing Drive begins May 24! Please use this fundraiser to clean out your closets and help those in need. We have used A & E Clothing Corporation, out of Carteret NJ, for many years. You may look at their website to learn about all the amazing work they do. Their website is www.aeclothing.net. Please bag your clothing and shoes separately. Items not accepted: electrical devices, glass, VCR tapes, large sports equipment, board games, books, pots and pans, puzzles, furniture, and large toys. Please do not drop any items off any later than 2:00pm on June 7th. One final request...due to all the regulations in place because of Covid, please be sure your bags are all properly sealed. Nothing should be exposed. Please help to keep us safe!
Thank you for your support. As always, we truly appreciate it.
Parent Teacher Student Connection (PTSC): Please remember to become a member of our organization this year. If you are already a member, thank you! You can access our link through the Northern Burlington site. Payments of $10 per family are accepted via check or through PayPal. It is important that we receive your contribution as this money is channeled back to our students in the form of mini grants, awarded to teachers for use in their classrooms, as well as Scholarships granted to seniors. We can always be reached via email at nburlingtonptsc@gmail.com. Currently, meetings are held online. The next meeting is scheduled for May 19th at 7:30 pm via Zoom.
This is the Zoom link for the meeting: https://us04web.zoom.us/j/73162799581?pwd=a256UXdkUTNSSjREWFowUUJYZXhqdz09
Clinical Corner Spotlight: Northern Burlington has partnered with Effective School Solutions to provide four 1-hour virtual workshops for families on mental health related topics. More information will be provided on each topic in the next few parent bulletins. This is simply a SAVE THE DATE:
May 12th from 6:30 to 7:30 pm: The Nurtured Heart Approach®: Presented by Joyce Clark-Addison, MSW, LCSW

May 19th from 6:30 to 7:30 pm: Navigating the Challenges Parents and Caregivers Face in Response to COVID 19: Presented by Christine Mohle, LCSW

May 26th from 6:30 to 7:30 pm: Destigmatizing Mental Health: Presented by Eva Brown

June 2nd from 6:30 to 7:30 pm: Caring for the Caregiver: Presented by Eva Brown
No registration is required. Zoom links will be provided for each event prior to the event. We look forward to having you join us!
Spring Sports: In-person practices have begun. Schedules, cohorts and procedures will continue to be communicated via the sport-specific google classrooms. If you have any questions regarding baseball, softball, boys/girls lacrosse, track or golf, please visit our coaches' contact page: https://www.nburlington.com/o/nbc-ms/page/contact-coaches.
New medical guidelines have been issued at the local and nationwide levels recommending any person who has been Covid-19 Positive or presumed (suspected) Covid-19 Positive must be medically cleared after COVID-19 infection and before participation in sports, gym, or any school physical activity as there is a risk of post-Covid cardiac complications. Please contact the school nurse with any questions.
Ordering School Lunch for ALL Students 18 Years and Under: Please note that Lunches are FREE FOR ALL YOUR STUDENTS through the month of June 2021.
Remote lunch pick up schedule will be on Mondays and Tuesdays between the hours of 10 am to 11:30 am.
For Remote Students: Use the link below to place an order in the morning, before 8:00 am. Order it under your child's name and if ordering for multiple children, place an order for each child individually.
https://docs.google.com/forms/d/e/1FAIpQLSdSCfgxym6WPcJofHaCxJa5lS1jTZzsRyr2-UUxGsXWCpnxbg/viewform
Contact Maria Baran at mbaran@nburlington.com or ext. 2037 with any questions.
The pick-up location is near the Middle School's rear entrance (Middle School Door C-3 that leads into the teachers' lounge) via the Island Road entrance and taking the 1st left to go toward the back of the school. Masks must be worn at all times and for social distancing purposes, NB will limit the number of people entering the middle school facility at one time.
For Students Present in the Building: When students are present in school, they will have the option to pre-order a grab and go lunch during homeroom. Students or parents will use this google form to order lunch selection by 8 AM for that day's pick up when they are dismissed from their last period of the day.
Message from the Middle School Nurse: Mrs. Theresa Pugliese, 609.298.3900, ext. 4030
It is important to emphasize a few points with regard to health and safety. Most importantly, students should not come to school if they are sick. The remote option is available on a day to day basis if a student has any sick symptoms on in-person school days.
Unvaccinated travelers and residents returning from any U.S. state or territory beyond the immediate region (New York, Connecticut, Pennsylvania, and Delaware) are required to quarantine:
Stay home and self-quarantine for 10 days after travel if you do not get a COVID-19 test

Get tested with a viral test (not rapid) 3-5 days after your trip and stay home and self-quarantine for a full 7 days after travel, even if your test is negative
Please help keep our school environment safe & contact your school nurse for any questions about return to school dates. For more information:
https://covid19.nj.gov/faqs/nj-information/travel-and-transportation/are-there-travel-restrictions-to-or-from-new-jersey
The New Jersey Department acknowledges COVID-19 infection among school children is often without any symptoms. Therefore, the NJDOH recommends no student should attend school with any COVID-19 like symptoms until they have either received a negative COVID-19 Test OR have completed a 10 day Isolation period including fever-free for 24 hours and sick symptoms resolved or improved.
Please continue to share any COVID-19 cases or exposures with our school nurses. We ask that you directly contact your student's nurse as this information is critical for monitoring community incidence & planning for safely keeping our school open.
Mrs. Theresa Pugliese, RN, MS, NJ-CSN : tpugliese@nburlington.com
Phone (609) 298-3900 Ext 4030
Health & Safety Reminders:
COVID Cannot test out of Quarantine
COVID-How-Long-Isolate-Quarantine
Health & Safety Reminders:
National Honor Society Tutoring: Is your child in need of some extra help? NHS tutoring is here to assist! Virtual tutoring will take place every Tuesday and Thursday from 1:30-2pm. All you need to do is have the student who is in need of help email the NHS adviser at jnewman@nburlington.com and then the student will receive a link to the virtual tutoring session.
Relay for Life: Covid hasn't stopped cancer, so we need to keep fighting! Relay will go on virtually on May 15th. Please get your team started! Here is the link to our Northern Burlington Relay For Life Event:
https://secure.acsevents.org/site/STR?pg=entry&fr_id=99821
We are holding our next planning meeting on zoom for the Relay for Life of Northern Burlington County on May 5th at 7 pm. We would love for anyone interested to join us in sharing ideas for making a virtual event possible.
Please click on the link here for more information on the Luminaria Program.
Do you want to be a part of helping the American Cancer Society find a cure for cancer? Do you need purple for "wear purple" days? If yes, visit the NB High School Store website and order our newest Relay for Life crew or v-neck! The cost is only $15.00 and ALL PROCEEDS will be donated to the American Cancer Society through the Relay for Life of Northern Burlington County. Get yours today: https://nbhsstore.square.site/
Enjoy the weekend.
Andrew Kearns, Ed.D., Principal