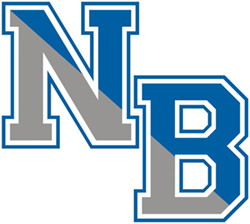 MS Parent Message March 26, 2021
NBC
Friday, March 26, 2021
Middle School Parent Message
March 26, 2021
Important Dates:
Calendar for 3rd Marking Period can be found at this link.
March 29: Middle School Counselors Begin to Meet with 7th Grade Students
March 29: Cohorts A, B & F on premises (Monday)
March 30: Cohorts A, B & F on premises (Tuesday)
March 31: Cohorts C, D & F on premises (Wednesday)
April 1: C, D & F on premises (Thursday)
April 1: Early Dismissal
April 2 to 6: School Closed for Spring Break
April 7: School Resumes: Normal Wednesday Schedule: All Students Remote
April 16: End of MP3
April 19: MP4 Begins
Good Afternoon:
Course Selection: Course selection process has begun a new phase. By this time, your child should have submitted his/her course requests for the coming school year. Students will begin meeting with a counselor to review and finalize these course requests
Students should continue to check their email (and your spam folder) for communication from the Counseling Department. Course selection appointments to confirm selections are being held both in person and virtually. Students can access their email by logging in through the link on the website, 'Student Email' (it is not a Gmail account!). Students can also reach out to their counselor via email or through Counselor Connect at any time.
Clinical Corner Spotlight: Twenty Top Tips for Getting Back in Charge with your child's screen time as excerpted from 'Calmer, Easier, Happier Screen Time' by Noel Janis-Norton (published by Hodder & Stoughton, 2016). Each of these suggestions is explained in more detail in this book. Please click the link to access the list:
https://drive.google.com/file/d/1JoKiLaVVPxDu486TzG_MW1TdQOfYzIdZ/view?usp=sharing
Yearbook Photos: The yearbook staff needs YOUR help in gathering photos from this year. Please consider helping us by uploading a photo or two each month to https://images.jostens.com/415623968. Thank you!
Looking to Spring Sports: We are now accepting Athletic Participation packets for the Sprinter/Spring Seasons. A link to the packets can be found here.
Spring Sports at the middle school are on the horizon. Virtual practices start on Monday, April 12th, 2021, with in-person practices starting on Monday, April 19th, 2021. Schedules, cohorts and procedures will be communicated via the sport-specific google classrooms. If you have any questions regarding baseball, softball, boys/girls lacrosse, track or golf, please visit our coaches' contact page: https://www.nburlington.com/o/nbc-ms/page/contact-coaches.
Spring Sport Parent Meetings have been established for April 8th, 2021. Please see the attached information for sport-specific informational sessions: https://docs.google.com/document/d/1g_pPW3QhdsuWCEyqOkOqQ_wXuBkL2rDbIDpW8kzk4_0/edit?ts=6037e368
If your child's physical exam is current and does not expire 60 days prior to the start of the season, please complete pages 1, 2, 3, 4, and 7 of the packet and submit them electronically to middleschoolathletics@nburlington.com. If your child is in need of a new physical, please contact your physician's office to secure an appointment. Please take page 3, 5 and 6 of the packet with you so that your doctor can complete the physical forms. Please submit the entire packet (pages 1-7) electronically to middleschoolathletics@nburlington.com.
At this point, we anticipate that the spring season will be similar to the fall season with mostly intramural competitions, but the situation remains fluid.
New medical guidelines have been issued at the local and nationwide levels recommending any person who has been Covid-19 Positive or presumed (suspected) Covid-19 Positive must be medically cleared after COVID-19 infection and before participation in sports, gym, or any school physical activity as there is a risk of post-Covid cardiac complications. Please contact the school nurse with any questions.
School Store Sale! The Hound Pound, NBC Middle School's campus store is having a I'm So Lucky Sale for the month of March...take 15% off your entire order by using the code IMSOLUCKY on our website. Lots of new merchandise...take a look at:
www.squareup.com/store/houndpo...
Ordering School Lunch for ALL Students 18 Years and Under: Please NOTE: Our pickup window is 10 am through 11:15 am on Mondays and Tuesdays.
Ordering School Lunch for ALL Students 18 Years and under: Please note that Lunches are FREE FOR ALL YOUR STUDENTS through the month of June 2021. PLEASE CONSIDER ORDERING LUNCHES. Use the link below to place an order:
https://docs.google.com/forms/d/e/1FAIpQLSdSCfgxym6WPcJofHaCxJa5lS1jTZzsRyr2-UUxGsXWCpnxbg/viewform
The pick-up location is near the Middle School's rear entrance (Middle School Door C-3 that leads into the teachers' lounge) via the Island Road entrance and taking the 1st left to go toward the back of the school. Masks must be worn at all times and for social distancing purposes, NB will limit the number of people entering the middle school facility at one time.
Message from the Middle School Nurse: Mrs. Theresa Pugliese, 609.298.3900, ext. 4030
It is important to emphasize a few points with regard to health and safety. Most importantly, students should not come to school if they are sick. The remote option is available on a day to day basis if a student has any sick symptoms on a day that was supposed to be an in person school day.
The New Jersey Department acknowledges COVID-19 infection among school children is often without any symptoms. Therefore, the NJDOH recommends no student should attend school with any COVID-19 like symptoms until they have either received a negative COVID-19 Test OR have completed a 10 day Isolation period including fever-free for 24 hours and sick symptoms resolved or improved.
Please continue to share any COVID-19 cases or exposures with our school nurses. We ask that you directly contact your student's nurse as this information is critical for monitoring community incidence & planning for safely keeping our school open.
Mrs. Theresa Pugliese, RN, MS, NJ-CSN : tpugliese@nburlington.com
Phone (609) 298-3900 Ext 4030
New medical guidelines have been issued at local and nationwide levels recommending any person who has been Covid-19 Positive or presumed (suspected) Covid-19 Positive must be medically cleared after COVID-19 infection and before participation in sports, gym, or any school physical activity to rule out the risk of potentially dangerous post-Covid cardiac complications.
Travel Advisories: As we anticipate Spring Recess April 2 - April 6th, please remember we must still adhere to NJ Travel Quarantine Advisories: If your student travels outside our immediate area (New York, Connecticut, Pennsylvania, & Delaware), the student will need to quarantine for 10 days upon date of return to NJ.
Students are able to attend all of their classes virtually during that time, even if they are in the hybrid model. In the event your child will be quarantining and attending school virtually during that time, please notify your child's counselor & school nurse A link to travel advisories is included below:
NJ Travel Quarantine Information.
Health & Safety Reminders:
COVID Cannot test out of Quarantine
COVID-How-Long-Isolate-Quarantine
Health & Safety Reminders:
National Honor Society Tutoring: Is your child in need of some extra help? NHS tutoring is here to assist! Virtual tutoring will take place every Tuesday and Thursday from 1:30-2pm. All you need to do is have the student who is in need of help email the NHS adviser at jnewman@nburlington.com and then the student will receive a link to the virtual tutoring session.
Parent Teacher Student Connection (PTSC): Please remember to become a member of our organization this year. If you are already a member, thank you! You can access our link through the Northern Burlington site. Payments of $10 per family are accepted via check or through PayPal. It is important that we receive your contribution as this money is channeled back to our students in the form of mini grants, awarded to teachers for use in their classrooms, as well as Scholarships granted to seniors. We can always be reached via email at nburlingtonptsc@gmail.com.
Currently, meetings are held online. The next two meetings are scheduled for April 21 and May 19 at 7pm. Look for the Zoom link to be shared as we get closer to the respective dates.
New NB Greenhouse Club Fundraiser: Charleston Wrap offers over 2000 items to choose from. (food, planters, candles, housewares, and much more!) Great Mother's Day gift ideas. Items can be shipped anywhere in the U.S. Brighten someone's day with a just because surprise, delivered to their door!
Thank you for your support. (Click HERE to place an order.)
Relay for Life: Covid hasn't stopped cancer, so we need to keep fighting! Relay will go on virtually on May 15th.
Please get your team started! Here is the link to our Northern Burlington Relay For Life Event:
https://secure.acsevents.org/site/STR?pg=entry&fr_id=99821
From Sunday, March 28th through Sunday, April 4th we have a $5 discount code: SPRING. During this time, registration is only $10. Take advantage of this opportunity and encourage your friends and family to join this virtual event.
We are holding our next planning meeting on zoom for the Relay for Life of Northern Burlington County on April 14th at 7 pm. We would love for anyone interested to join us in sharing ideas for making a virtual event possible.
Here is the Zoom link:
https://us04web.zoom.us/j/79276813340?pwd=OExIbWVqdnZBSVQvZWJWY3ZLNDBNQT09
Meeting ID: 792 7681 3340 Passcode: 8VEu75
Have a good weekend.
Andrew Kearns, Ed.D.
Principal