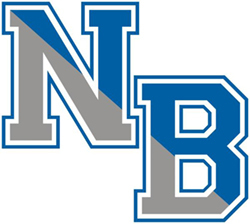 MS Parent Message December 18, 2020
NBC
Friday, December 18, 2020
Middle School Parent Message
December 11, 2020
Important Dates:
December 17 through December 23: All Students Remote
December 23: Mid Marking Period for Q2
December 23: Early Dismissal
December 24 through January 3: Winter Break: School Closed
Week of January 4 & January 11: All Students Remote
January 13: Early Dismissal of Students/Staff Development
January 14: Virtual High School Program of Studies Information Session
January 18: Martin Luther King, Jr. Day: School Closed
January 19: Hybrid schedule (In-person classes) resumes
Good Afternoon:
Remote Status: As communicated in an early notice from the Superintendent, the district has shifted to fully remote through January 18. The full notice can be found here.
A message from the Northern Nurses: We wish you a wonderful & healthy holiday season!
We appreciate & confidentially track your calls & emails regarding any COVID-19 cases or exposures in your household. We ask that you please continue to directly contact your student's nurse as this information is critical for monitoring community incidence & planning for safely keeping our school open. Please email or call your student's School Nurse - Thank you and be well!
Middle School: Mrs. Theresa Pugliese : tpugliese@nburlington.com, 609-298-3900 x 4030
High School East: Mrs. Mary Crane: mcrane@nburlington.com, 609-298-3900 x 2085
High School West: Mrs. Gina Nocon: gnocon@nburlington.com, 609-298-3900 x 2216
Communications: The school and district send out communications regularly. These newsletters are sent out weekly and there are times when text messages are also used. If you are reading this message, it clearly arrived in your inbox, but if you have friends or family with children in the district who are not receiving these messages, please have them check their email account's "junk mailbox." Also, double check that the correct email is entered in PowerSchool.
In addition, text messages are used to share information. Three were sent this week. For those who did not receive these messages, please double check that the correct cell phone numbers are recorded in PowerSchool. If updates are necessary, please contact our school registrar, Ms. Shannon Baker, sbaker@nburlington.com.
The Parent Engagement Committee: The Parent Engagement Committee is hosting a virtual evening event for parents called "Distant Technology At A Glance" where parents will be guided on how to navigate the school website, PowerSchool, Google Classroom, and other various resources. Please join us on Wednesday, January 13th from 7 to 8pm via zoom. RSVP is required to receive the Zoom link the week of the event: Click here to RSVP no later than January 8th.
Ordering School Lunch for ALL Students 18 Years and under: Please note that Lunches are FREE FOR ALL YOUR STUDENTS through the month of June 2021. All NB students are remote for the rest of December 2020 through the week of January 11th 2021. PLEASE CONSIDER ORDERING LUNCHES
Use the link below to place an order:
https://docs.google.com/forms/d/e/1FAIpQLSdSCfgxym6WPcJofHaCxJa5lS1jTZzsRyr2-UUxGsXWCpnxbg/viewform
NB has established MONDAY and TUESDAY for pick up of meals. We will extend our pickup window to 10 am through 12:00 pm on Monday AND Tuesday as per the following schedule:
Monday 12/21 (option to pick up 2 weeks of meals)

Tuesday 12/22 (option to pick up 2 weeks of meals)

Monday 1/4

Tuesday 1/5

Monday 1/11

Tuesday1/12
The pick-up location is near the Middle School's rear entrance (Middle School Door C-3 that leads into the teachers' lounge) via the Island Road entrance and taking the 1st left to go toward the back of the school. Masks must be worn at all times and for social distancing purposes, NB will limit the number of people entering the middle school facility at one time.
January 14: Virtual High School Program of Studies Information Session
High School Program of Studies and Course Selection for 2021-2022: The 2021-2022 High School Program of Studies is now available on the High School Counseling Department web page. Additionally, we are excited to announce that course selection will occur electronically via PowerSchool. Counselors will be meeting with students in January to facilitate this new procedure.
SAVE THE DATE: Thursday, January 14, 2021
Who: Parents/Guardians and Students to prepare for high school Course Selection
What: HS Program of Studies Information Session
When: Thursday, January 14th at 6:30 p.m
Where: Virtual
RSVP required to obtain meeting code
The Offices of Academics and Counseling are hosting a Virtual HS Program of Studies Information Session on Thursday, January 14th at 6:30 p.m to answer your questions about the Program of Studies and course selection for next year. We ask that participants review the Program of Studies and view the video series BEFORE the meeting.
Please, RSVP via this form, and submit any questions so that we tailor the presentation to meet your needs.
Travel Advisories: Will your student leave the tri-state area over the break? During the holiday season, the CDC and Governor Murphy have encouraged us all to limit travel whenever possible and to keep celebrations to immediate family members. However, in the event your family is traveling outside the immediate region (New York, Connecticut, Pennsylvania, and Delaware), please plan to have your student quarantine for 10 days.
Students are able to attend all of their classes virtually during that time, even if they are in the hybrid model. In the event your child will be quarantining and attending school virtually during that time, please notify your child's counselor. Please do not hesitate to contact our school nurse with any questions regarding the quarantine process. A link to travel advisories is included below:
NJ Travel Quarantine Information.
Health & Safety Reminders:
COVID Cannot test out of Quarantine
COVID-How-Long-Isolate-Quarantine
BCIT Presentation: Students in 8th grade saw a video presentation in homeroom about the Burlington County Institute of Technology (BCIT). Application to BCIT is one of the options our students have for high school. After the presentation, students with interest were encouraged to contact their school counselor. The link to the presentation is here.
Calendar for Second Marking Period: The calendar for the second marking period can be found at this link.
National Honor Society Tutoring: Is your child in need of some extra help? NHS tutoring is here to assist! Virtual tutoring will take place every Tuesday and Thursday from 1:30-2pm. All you need to do is have the student who is in need of help email the NHS adviser at jnewman@nburlington.com and then the student will receive a link to the virtual tutoring session.
Parent Teacher Student Connection (PTSC): Please remember to become a member of our organization this year. If you are already a member, thank you! You can access our link through the Northern Burlington site. Payments of $10 per family are accepted via check or through Paypal. It is important that we receive your contribution as this money is channeled back to our students in the form of mini grants, awarded to teachers for use in their classrooms, as well as Scholarships granted to seniors. If you have a senior graduating in 2021 please make sure that your membership is received by us no later than February 26th, 2021 in order to be eligible. We can always be reached via email at nburlingtonptsc@gmail.com. Please stay safe!
***NOTE: We are hopeful that we may be able to have a clothing drive in the Spring of 2021***
From the Yearbook Staff: The yearbook staff needs YOUR help gathering photos from this year. Photos of students working from home. Photos of students relaxing at home. Please consider helping us by uploading a photo or two each month to https://images.jostens.com/415623968. Thank you!
Link to order a 2021 yearbook: http://jostensyearbooks.com/?REF=A09873596
Health & Safety Reminders:
It is important to emphasize a few points with regard to health safety. Most importantly, students should not come to school if they are sick. The remote option is available on a day to day basis if a student has any symptoms on the day he or she is supposed to attend school in person but can still attend school at home. If you have any medical questions, please contact our school nurse at extension 4030. Covid Informational Flyers.
Winter Sports:
We are now accepting Athletic Participation packets for the Winter Season. A link to the packets can be found here. The tentative start date for winter season practices is January 19th, 2021.
If your child's physical exam is current and does not expire prior to 1/11/21, please complete pages 1, 2, 3, 4, and 7 of the packet and submit them electronically to middleschoolathletics@nburlington.com If your child is in need of a new physical, please contact your physician's office at your earliest convenience to secure an appointment. Please take page 3, 5 and 6 of the packet with you so that your doctor can complete the physical forms. Please submit the entire packet (pages 1-7) electronically to middleschoolathletics@nburlington.com
If you have any questions, please contact Mrs. O'Neill in the Athletic Office at moneill@nburlington.com or 609-298-3900, ext. 2093.
Have a good weekend.
Andrew Kearns, Ed.D.
Principal