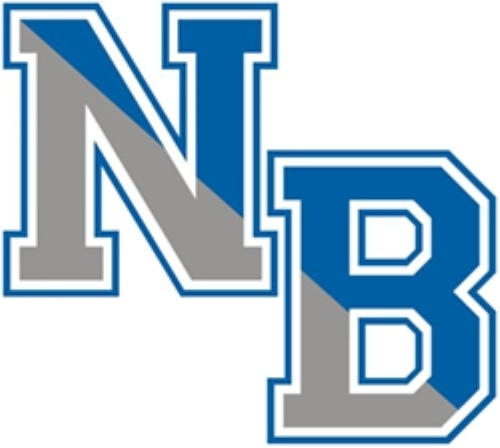 MS Parent Message November 20, 2020
Andrew Kearns
Friday, November 20, 2020
November 20, 2020
Important Dates:
November 20: End of Marking Period 1
November 23: Marking Period 2 Begins
November 25: Early Dismissal
November 26 & 27: Thanksgiving Holiday/School Closed
November 30 to December 4: All Students Remote
Good Afternoon:
Reminder About Health Measures: In the news this week there were reports of the accelerating spread of COVID-19 in our state and community. We continue to strive to provide a hybrid component to our school program, and that will be a function of our school community taking the steps to limit the spread of coronavirus. Please refer to the Centers for Disease Control & Prevention and the safeguards they promote, such as:
Staying home when you are sick;

Washing hands often with soap for at least 20 seconds;

Covering coughs and sneezes and properly disposing of tissues;

Limiting close contact with people who are sick and not sharing food, drinks and utensils;

Practicing social distancing (staying at least 6 feet apart);

Wearing a face covering while in school; and

Continuing to monitor your health for symptoms.
Following these practices increase our chances of keeping everyone healthy both in school and out of school.
Travel Advisories: As we approach the holiday season, Governor Murphy has encouraged us all to limit travel whenever possible and to keep celebrations to immediate family members. However, in the event your family is traveling to one of the many states on New Jersey's quarantine list, please plan to have your child quarantine for 14 days. Students are able to attend all of their classes virtually during that time, even if they are in the hybrid model. In the event your child will be quarantining and attending school virtually during that time, please notify your child's counselor. Please do not hesitate to contact our school nurse with any questions regarding the quarantine process. A link to travel advisories is included below:
New Jersey's Travel Advisory Form
Here is a link to the CDC's guidance on how to make celebrating Thanksgiving safer.
COVID Cannot test out of Quarantine
COVID-How-Long-Isolate-Quarantine
Clinical Corner Spotlight: Social Emotional Resources are now available on the Northern website. Please click the link below, which will take you directly to the list of quick links on the website.
https://www.nburlington.com/o/...
Then click the link to the left "Resources for Social & Emotional Support" which will take you directly to the padlet with all the resources. Feel free to email Ms. Shah, if you'd like something to be added that has been beneficial for you. These resources will be updated frequently.
Calendar for Second Marking Period: The calendar for the second marking period can be found at this link. Please note the remote days after the Thanksgiving break as well as after the winter Break.
Also, there is a change of which cohorts are attending in person the week of December 21 (Cohorts C/D will be in person on Monday, December 21 and Tuesday, December 22.). Of course, this calendar is subject to change based on health trends.
Parent Teacher Student Connection (PTSC): Please remember to become a member of our organization this year. If you are already a member, thank you! You can access our link through the Northern Burlington site. Payments of $10 per family are accepted via check or through Paypal. It is important that we receive your contribution as this money is channeled back to our students in the form of mini grants, awarded to teachers for use in their classrooms, as well as Scholarships granted to seniors. If you have a senior graduating in 2021 please make sure that your membership is received by us no later than February 26th, 2021 in order to be eligible. We can always be reached via email at nburlingtonptsc@gmail.com. Please stay safe!
***NOTE: We are hopeful that we may be able to have a clothing drive in the Spring of 2021***
Federal Impact Aid Survey Past Due: The Northern Burlington County Regional School District must receive an annual signed survey from ALL parents or guardians for EACH student in order to receive the federal funding of military affiliated students.
Please note that even if you are not active military or a civilian working on federal property, it is essential that ALL parents and guardians complete and sign this form as soon as possible.
Click here to log into your PowerSchool parent account. Once logged in, click on the link on the left side of the webpage that says Forms. Choose the "Title VIII Federal Impact Aid Survey 2020-2021" to complete the form electronically. A form needs to be submitted for each student, however if submitting for multiple students, please click the arrow up key next to the submit button. This will allow you to submit the form for each student without having to reproduce each survey selection.
Thank you for your continued support of the Northern Burlington County Regional School District. If you have additional questions, please contact Kristie Worrell, Administrative Assistant, extension 2003 or Richard Kaz, School Business Administrator (609) 298-3900 extension 2080.
Middle School Food Drive: The Middle School Student Government Club's Annual Food Drive continues through Monday, November 23. The winning grade level will earn an ice cream party! Students may place donations in the marked boxes inside the front door when they are being dropped off, or just inside the bus doors, as they head to the screening Kiosk. Due to Covid-19 concerns, we ask for CANS ONLY.
FROM THE YEARBOOK STAFF: The yearbook staff needs YOUR help gathering photos from this year. Photos of students working from home. Photos of students relaxing at home. Please consider helping us by uploading a photo or two each month to https://images.jostens.com/415623968. Thank you!
Link to order a 2021 yearbook: http://jostensyearbooks.com/?REF=A09873596
Picture Day is Coming: Please mark your calendars. Lifetouch will be at the middle school on December 7 through December 11 to take student pictures. Students in Cohorts A through D will have their photos taken during PE/Health class. Students in Cohort E will have their photos taken on Wednesday, December 9, from 9 am to 1 pm. More information will follow in the coming weeks. Here is the link to the page where orders can be placed at www.mylifetouch.com. Our Picture Day ID is EVTSG374J.
Health & Safety Reminders:
It is important to emphasize a few points with regard to health safety. Most importantly, students should not come to school if they are sick. The remote option is available on a day to day basis if a student has any symptoms on the day he or she is supposed to attend school in person but can still attend school at home. If you have any medical questions, please contact our school nurse at extension 4030. Covid Informational Flyers.
Winter Sports:
We continue to accept Athletic Participation packets for the Winter Season. On Thursday, the New Jersey Interscholastic Athletic Association, in coordination with the NJDOH and the NJDOE, released new start dates for Season 2, Season 2A, and Season 3. Northern Burlington plans to continue to follow the guidelines and recommendations established by the NJSIAA, for both our middle school and high school athletic programs. Please refer to this link for the NJSIAA directions for the start of the winter sports seasons. Please look for updates and remember that the situation is fluid as a result of the pandemic, but we are hopeful to begin practices after the New Year.
We are planning to offer informal, intramural type competitions after school since the pandemic has eliminated the possibility of interscholastic competition at the middle school. Transportation will need to be provided to and from practices and inter-squad games. For those students interested who missed the meetings on November 17, please contact the coaches directly for how to connect with the appropriate Google classroom each team is setting up for students:
Boys Basketball Mr. Ray Zirilli rzirilli@nhanover.com
Girls Basketball Ms. Karen Garibaldi kgaribaldi@nburlington.com
Cheerleading Ms. Alison Zirilli azirilli@nburlington.com
Wrestling Mr. Tom Varanyak tvaranyak@nburlington.com
A copy of the packet can be found on the district web page and at this LINK. If your child's physical exam is current and does not expire prior to 12/1/20, please complete pages 1, 2, 3, 4, and 7 of the packet and submit them electronically to middleschoolathletics@nburlington.com .
If your child is in need of a new physical, please contact your physician's office at your earliest convenience to secure an appointment. Please take page 3, 5 and 6 of the packet with you so that your doctor can complete the physical forms. Please submit the entire packet (pages 1-7) electronically to middleschoolathletics@nburlington.com.
If you have any questions, please contact Mrs. O'Neill in the Athletic Office at moneill@nburlington.com or 609-298-3900, ext. 2093.
Ordering School Lunch for Students: Please note that Lunches are FREE through the month of June 2021 FOR ALL STUDENTS.
Students Learning Remotely: Students who are receiving instruction remotely, or their parents/guardians, may pick up meals (three to five meals at one time) for those days they are receiving remote instruction. Ordering ahead of time is required:
https://docs.google.com/forms/d/e/1FAIpQLSdSCfgxym6WPcJofHaCxJa5lS1jTZzsRyr2-UUxGsXWCpnxbg/viewform
As with the Spring 2020 meal distribution, the pick-up location is near the Middle School's rear entrance (Middle School Door C-3 that leads into the teachers' lounge) via the Island Road entrance and taking the 1st left to go toward the back of the school. NB has established MONDAY and TUESDAY for pick up of meals. Meals may be picked up between the hours of 10:00 AM and 11:15 AM. For social distancing purposes, NB will limit the number of people entering the middle school facility at one time.
Students Present in the Building: Students attending class will order their lunch in their first class of the day via a link the teachers share in class. Orders for these lunches must be placed by 8:00 AM. Students will be dismissed to pick up their lunch in the cafetorium prior to exiting to the bus or parent pickup locations.
NB Greenhouse Fundraiser: Please help support our NB Greenhouse Club with citrus and/or chocolate gifts that can be sent anywhere in the U.S. 3 catalogues to choose from! Place your online order and it will be shipped, by the company, to your recipients. Hurry! This fundraiser ends on 12/4 so items can arrive for the holidays. A portion of every purchase benefits the NB Greenhouse Club. Thank you for your support. If you should have any questions, please contact Keith Dannucci at kdannucci@nburlington.com.
Florida Indian River Groves See's Candies YumsRaising
If you haven't already done so, please be sure to complete the 2020 Federal Impact Aid Form in PowerSchool.
Enjoy your weekend.
Andrew Kearns, Ed.D.
Principal