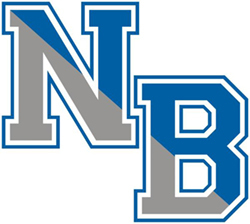 MS Parent Message October 2, 2020
Andrew Kearns
Friday, October 02, 2020
Middle School Parent Message
October 2, 2020
Good Afternoon:
Meet the Teachers: By now, you should have received introductory videos from your child's teachers via email. These are like the Netflix version of Back to School Night where you can watch the different presentations at your convenience. If there are any questions, please contact the teacher, just as you would for Back to School Night.
Along those same lines, I want to share a presentation from our Superintendent, Dr. James Sarruda.
This is a presentation from our media specialist, Mrs. Newman, who was instrumental in helping our teachers prepare the presentations.
The school nurse has also put together a presentation for parents to view.
Finally, here is a presentation from myself.
Parent Summaries in Google Classroom: As parents, you have the opportunity to get summaries of content in Google classroom provided the teacher has opted to have that setting on. Here is a link that shows you how you can personalize your Google classroom parent summary settings. https://support.google.com/edu/classroom/answer/6388136?hl=en
Parents should have already received an email inviting them to receive guardian summaries. If they did not see the email, please contact lhumes@nburlington.com with the student's name, grade, and guardian email address to be added.
Opening School: We welcomed back half of our students this week. Next week we will be welcoming in the last two cohorts, as noted below.
Cohort B October 5 and 6

Cohort D October 8 and 9
A few reminders with regard to health safety. Most importantly, students should not come to school if they are sick. The remote option is available on a day to day basis if a student has any symptoms on the day he or she is supposed to attend school in person but can still attend school at home. If you have any medical questions, please contact our school nurse at extension 4030.
Here are the main points when students are in school:
Wash Up: Students are to practice hand hygiene. This includes routinely washing hands when sinks are available, using the hand sanitizer when entering classrooms, and as needed.
Mask Up: Students are to wear masks at all times while in the building and on the bus. Masks are to meet CDC guidelines and cover both the mouth and the nose.
Cover Up: Students are to sneeze/cough into an elbow, even when wearing a mask.
Back Up: Students are to exercise social distancing whenever possible.
Teachers will review classroom procedures to support these safety procedures.
In addition, students should bring their Chromebooks, fully charged, to school. In a change of our school policy, students may carry a bookbag with them throughout the school day for school supplies, including their Chromebooks.
Daily Screening Process: As students physically return to school, it is important that they are ready to complete the daily health screening process and temperature check. Any student who is not feeling well or has a fever should not attend school in person.
Any time students physically attend school, they will need to complete the health questionnaire as part of the screening process to enter the building. The screening is done using an online application and directions are listed below. Having this done in advance will greatly speed the process of bringing students into the building. Students may practice completing the form this weekend, even though they will not be coming into the building.
Here is a short video to illustrate the process and more detailed directions are below.
For Students with a Smartphone
Download the DOCS HealthWorks App from either the Google Play Store or the Apple App Store (the app icon should appear orange & Android OS must be v.8 or newer)
On the DOCS HealthWorks App - Create an account: fill in your name, contact information, student ID number (NOT your ss#. Student ID #s are listed in PowerSchool and begin with the graduating year 2026 or 2025) and the location code for the Middle School 5NOU (the letter O)
Each day you visit the district the COVID-19 health assessment will need to be completed prior to entrance, if everything is within normal parameters you will receive a QR code for identification (this QR code is good for 1 day).
For Students using their Chromebook
On the DOCS HealthWorks website fill in your name, contact information, student ID number (NOT your ss#. Student ID#s are listed in PowerSchool and begin with the graduating year 2026 or 2025) and location code for the Middle School 5NOU (the letter O).
Each day you visit the district the COVID-19 health assessment will need to be completed prior to entrance, if everything is within normal parameters you will receive a QR code for identification (this QR code is good for 1 day) The QR code can be printed from home and brought to school.
If your phone doesn't support the app or the website didn't work from home – we will have a Chromebook available at the screening stations.
When You Arrive at School
Follow the directions of the adults at the entrance who will direct you to present the QR code to the CapScann device for identification.
The CapScann device will then instruct you to place your wrist in the device opening aligning it with infrared light crosshairs for a precise temperature reading (look for the label on the kiosk).
Once the CapScann device reads the QR code, CapScann will provide 3 acknowledgements that include a green light indicating a normal temperature reading and authorization to enter the building.
The screeners will provide assistance throughout the entry process.
* Any individual presenting with a potential concern will be escorted to a rescreening area and further evaluated by medical staff.
The Military Family Life Counselor (MFLC) at Northern: MFLCs provide non-medical confidential counseling services that build resiliency and problem solving skills to deal with everyday normal stressors.
MFLCs can offer support on a variety of issues including stress management, coping skills, conflict resolution, deployment and reintegration issues, self-esteem, confidence, and grief and loss. This can be done through individual, group or family counseling sessions.
The MFLC program provides non-medical counseling but does not provide mental health evaluations or diagnosis. MFLC support is confidential, however MFLCs are mandated to report risk of harm to self and/or others, abuse or neglect, domestic violence, and illegal behavior.
MFLC services are provided at no cost to military services members and their families, and are flexible in both time and location. The Northern Burlington MFLC is available to offer face to face and telehealth non-medical counseling to students and parents. You can reach the MFLC directly at 732-688-8973 to schedule a session. Please note: a parent or guardian will need to be present during telehealth sessions.
Parents or guardians must sign a permission slip for MFLC to work with students.
Please see this video to learn more about the MFLAC counselor, Ms Christina Sluberski.
Travel Quarantine Update: If a student is planning to travel out of state please check the New Jersey's Travel Advisory Form
Student Bus Information: Student bus information is posted on PowerSchool for those students who signed up for bussing as part of the hybrid model.
Log onto PowerSchool (parent login)

Go to the button on the left hand side labeled "Transportation Info"

The button looks like this
If there are any questions, please contact the Transportation Department (ext. 2230).
As a reminder, students are gradually returning to school with only 25 % attending next week on any given day. Students should only attend when their designated cohort is scheduled to be in school.
See the calendar for more information.
Ordering School Lunch for Students: Please note that Lunches are FREE through the end of December FOR ALL STUDENTS.
Students Learning Remotely: Students who are receiving instruction remotely, or their parents/guardians, may pick up meals (three to five meals at one time) for those days they are receiving remote instruction. Ordering ahead of time is required:
https://docs.google.com/forms/d/e/1FAIpQLSdSCfgxym6WPcJofHaCxJa5lS1jTZzsRyr2-UUxGsXWCpnxbg/viewform
As with the Spring 2020 meal distribution, the pick-up location is near the Middle School's rear entrance (Middle School Door C-3 that leads into the teachers' lounge) via the Island Road entrance and taking the 1st left to go toward the back of the school. NB has established MONDAY and TUESDAY for pick up of meals. Meals may be picked up between the hours of 10:00 AM and 11:15 AM. For social distancing purposes, NB will limit the number of people entering the middle school facility at one time.
Students Present in the Building: Students attending class will order their lunch in the first class of the day via a link the teachers will share in class. Orders for these must be placed by 8:00 AM. Students will be dismissed to pick up their lunch in the cafetorium prior to exiting to the bus or parent pickup locations.
Calendar Change: The board of education approved a calendar change. As a result, October 12 will be a school day for students. Please refer to this calendar for information about when specific cohorts will attend school.
NHS Tutoring: Is your child in need of some extra help? NHS tutoring is here to assist! Virtual tutoring will take place every Tuesday and Thursday from 1:30-2pm. All you need to do is have the student who in need of help email the NHS adviser at jnewman@nburlington.com and then the student will receive a link to the virtual tutoring session.
Student Assessment: During the course of the school year, the students of Northern Burlington will participate in various standardized assessments. Details are included on the district website.
Important Dates:
October 5 & 6: Cohort B comes to school
October 7: Staff Development Day/Early Dismissal of Students
October 8 & 9: Cohort D comes to school
October 12: School IN Session
October 12 & 13: Cohorts A and B come to school
October 12 through October 16: Week of Respect
October 15 & 16: Cohorts C and D come to school
October 16: Mid Marking Period
Have a good weekend.
Andrew Kearns, Ed.D.
Principal