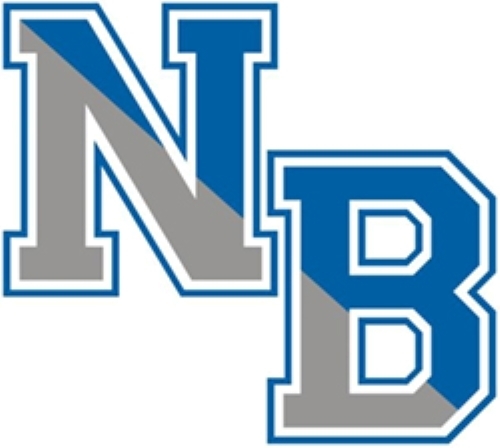 Class of 2026 Fall Sports and Summer Enrichment Programs
Andrew Kearns
Tuesday, June 23, 2020
June 22, 2020
Good Afternoon,
Welcome to the parents of the class of 2026. This letter includes information about summer enrichment as well as sports participation physicals.
Congratulations to all of the recently graduated sixth graders (and now rising seventh graders). Hopefully all of you have been able to complete the registration process through PowerSchool. If you have had any difficulties or challenges, please contact our school registrar at registrar@nburlington.com.
No decisions have been made as to what reopening of school will 'look like' but we are working in cooperation with the Governor's Office and the Department of Education.
Summer Enrichment
Summer is a time for students to take a break from school, but not from learning. To that end, we encourage our students to engage in activities that will continue to develop their academic skills. Specifically, we want students to participate in the following:
Reading: Northern promotes book choice for summer reading. Students are encouraged to read a variety of different genres and formats, such as science fiction, graphic novels, and comics. Research has shown that when students are able to engage in self-directed reading, they are more likely to enjoy the reading. Students, however, should also challenge themselves by exploring new topics as well as genres that are outside their usual comfort zone. Parents can support recreational reading by facilitating a Family Book Club or signing up students for summer programs such as Scholastic's Book Palooza. The more they read this summer, the more they are likely to be prepared for the rich, literary conversations that await them in ELA.

Mathematics: Students are encouraged to maintain their math skills and knowledge, as well as explore new topics based on their interests. Listed below are several web based resources in mathematics for students to use this summer.
WEB BASED RESOURCES
While students can complete these assignments on their own, doing it in conjunction with parents and other family members can make it a more meaningful process. These are not formal assignments and nothing needs to be submitted to teachers when school resumes in September.
If you have any questions, please contact Dr. Leslie Puente-Ervin at lpuente-ervin@nburlington.com with questions relative to the Language Arts, and Mrs. Deborah Droke at ddroke@nburlington.com with questions pertaining to Mathematics.
Fall Sports
We encourage all students to participate in activities, but sports are unique in that students must have a sports physical and submit specific paperwork in order to be considered for a sports team. Students who wish to participate in a fall sport: Boys/Girls Soccer, Girls Field Hockey or Co-ed Cross Country, must complete an athletic packet and submit it for review by the school doctor over the summer. This is not the same as a typical school physical and any physical your child has completed prior is not the same process as a preparticipation sports physical.
The NJSIAA said it is aiming for schools to begin high school summer practices on July 13th, 2020, also known as the summer recess period, according to guidance issued by the NJSIAA. Middle school sports are anticipated to start in September. Our staff is working to develop modifications and plans for a safe return and ongoing season. However, the situation remains fluid.
To ensure students who wish to participate in athletics are able to begin once sports are prepared to start, it will be necessary for students to complete and submit a Sports Physical Packet. The packet is available online at this link in both PDF and Word format (see the menu on the left side of the screen on that webpage). New Jersey law requires middle school and high school students to submit the Pre-Participation Physical Evaluation form (expires 365 days from date of completion) to the school Health Office as the first step to be eligible to practice or play a school sport (NJAC 6A:16-2.2). A new packet is required for students whose physicals expire in between seasons (i.e. Summer/Fall).
High School Athletes - Completed packets are to be submitted electronically to the athletic department secretary, Michele O'Neill at moneill@nburlington.com.
Middle School Athletes - Completed packets are to be submitted electronically to the nursing department secretary, Louise Clark at lclark@nburlington.com.
Student sports packets are being accepted in these offices effective immediately. In terms of scanning documents to these departments, for those who do not have access to a scanner, there are several free applications available for your use. Please note that the sports participation packets must be reviewed and approved by our school doctor before a student is cleared to participate in a sport. Parents should allow at least 2-3 weeks for this process to be completed.
Keep an eye out for other summer communications as we look forward to welcoming our students in September.
Sincerely,
Andrew Kearns, Ed.D.
Principal