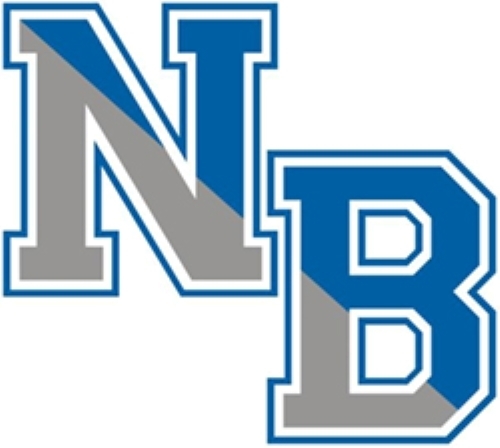 MS Parent Message June 17, 2020
Andrew Kearns
Thursday, June 18, 2020
June 17, 2020
Good Afternoon,
Here are the updates from the middle school:
Summertime!
Saying this has been an unusual year is an understatement. The school closure and switch to remote learning in the midst of a pandemic has been challenging. Any successes we had in making this switch is a result of the support from the families and students of Northern Burlington. On behalf of teachers and everyone else at the school, we thank you for your continued partnership.
Best wishes to everyone for a safe and healthy summer. While it is anything but clear what school will look like in the fall, we look forward to working with your children, our students, when school resumes in September.
Chromebook Return ONLY for Students Leaving the District
June 19th & 22nd – Chromebook Return ONLY for students leaving the district and graduating seniors.
Please bring your Chromebook, charger, and any other borrowed technology to the Middle School main office between 9:00 am and 12:00 pm on Friday, June 19th or Monday, June 22nd. Students returning to Northern in the fall can hold onto their devices throughout the summer. Any questions, please email your counselor. Thank you!
Student Transfers
If you are moving out of state, or transferring to another district, please contact Ms. Sharon Baker at sbaker@nburlington.com and she will walk you through the process.
Retrieving Student Belongings and Returning School Property
Students will be permitted to pick-up and drop-off items at the Middle School on the following dates:
Tuesday, June 23rd from 8 am to Noon and 1 pm to 5 pm;

Wednesday, June 24th from 8 am to Noon and 2 pm to 7 pm; and

Thursday, June 25th from 8 am to Noon.
Anyone who needs to pick-up and/or drop-off items at the school, must sign up for a time slot using this link:
https://www.signupgenius.com/go/70A044BA8AB22A57-msstudent
Pick-up and drop-off of items will take place at the middle school main office parking lot area. All items being dropped off must be in a bag that is labeled with the student's name and must also include a list of the contents in the bag. Please be sure to read the outlined procedure below prior to coming to the school.
On your designated date and time, parents will drive up to the middle school main entrance, following normal traffic flow. (Please wear face masks in order to drop off and retrieve items as we will be doing so as well.)

You will be greeted and directed to drive to the drop off area for any materials that need to be returned to the school. Only one person should be getting out of the car to return the following books and other items borrowed from the school district. Items that need to be returned will vary based on the courses in which students are enrolled as well as any special items they may have borrowed from the school district. Items to be returned include:

Any novels or other books, for example, students enrolled in Grade 8 English Language Arts/Composition will need to return Code Orange

Any textbooks, for example students enrolled in Grade 7 Advanced Mathematics: Grade 7 Advanced Mathematics Textbook

Consumable, softcover math workbooks and science workbooks do not need to be returned

Library Books for students who have a library book on loan

Students enrolled in a band class will need to return their music folders

Students who were issued a musical instrument by the school will need to return it

Any other school property that was issued to a student during the school year

Please note the students who borrowed a chromebook will be permitted to retain for the summer and return it to school in September. Borrowed chromebooks do not need to be returned at this time unless a family will not be returning to the school district in September.
If you do not have any items to return we ask that you stay in your car and thank you for your patience as the line progresses to the locker contents pickup area.
Student inhalers and EpiPens that were in the health office will be returned to students with their locker bags, as noted above, at the end of the school year.
It is imperative that you come at your designated time, follow all procedures for pick-up and drop-off of items and practice social distancing, including the wearing of a mask. Thank you for your help in closing out the school year.
Summer Assignment Update
Summer is a time to take a break from school, but not from learning. For all students, they are encouraged to do the following during the summer:
Reading: Northern promotes book choice for summer reading. Students are encouraged to read a variety of different genres and formats, such as science fiction, graphic novels, and comics. Research has shown that when students are able to engage in self-directed reading, they are more likely to enjoy the reading. Students, however, should also challenge themselves by exploring new topics as well as genres that are outside their usual comfort zone. Parents can support recreational reading by facilitating a Family Book Club or signing up students for summer programs such as Scholastic's Book Palooza. The more they read this summer, the more they are likely to be prepared for the rich, literary conversations that await them in ELA.
Mathematics: All middle school students have an account in ALEKS, an online resource that provides instruction and practice in mathematical skills individualized to a student's level of mastery. Students have the option to use this resource throughout the summer to maintain their skill level and also progress in mathematics.
In terms of reading and mathematics summer assignment, there is no written assignment that needs to be submitted to teachers in September. If there are any questions or parents are seeking further recommendations, please contact the appropriate director of instruction:
Ms. Deborah Droke, Math and Science at ddroke@nburlington.com
Dr. Leslie Puente-Ervin, English Language Arts and Social Studies at lpuente-ervin@nburlington.com
For those students entering the high school in September and enrolled in an AP or Honors level class, there are formal summer assignments that need to be completed. All summer assignments will be available via Google Drive by June 18. Opportunities for students to interact and stay connected with peers will be incorporated wherever possible. Please contact the director of the department with content related questions or your child's counselor.
Sports Packets for Summer & Fall Sports
The NJSIAA said it is aiming for schools to begin summer practices on July 13th, 2020, also known as the summer recess period, according to a release by the NJSIAA this morning. Guidelines for what a return looks like will be in place by June 19th, 2020 based on the New Jersey Department of Education, the New Jersey Department of Health, and CDC guidelines. Our staff is working indirectly with these agencies daily to develop modifications and plans for a safe return and ongoing season. The situation remains fluid.
To ensure students who wish to participate in athletics are able to begin once sports are prepared to start, it will be necessary for students to complete and submit a Sports Physical Packet. The packet is available online at this link in both PDF and Word format (see the menu on the left side of the screen on that webpage). New Jersey law requires middle school and high school students to submit the Pre-Participation Physical Evaluation form (expires 365 days from date of completion) to the school Health Office as the first step to be eligible to practice or play a school sport (NJAC 6A:16-2.2). A new packet is required for students whose physicals expire in between seasons (i.e. Summer/Fall).
High School Athletes - Completed packets are to be submitted electronically to the athletic department secretary, Michele O'Neill at moneill@nburlington.com.
Middle School Athletes - Completed packets are to be submitted electronically to the nursing department secretary, Louise Clark at lclark@nburlington.com.
Student sports packets are being accepted in these offices effective immediately. In terms of scanning documents to these departments, for those who do not have access to a scanner, there are several free applications available for your use. Please note that the sports participation packets must be reviewed and approved by our school doctor before a student is cleared to participate in a sport. Parents should allow at least 2-3 weeks for this process to be completed. Please be on the lookout for additional information.
High School Football
Any 8th grade student interested in playing football for the HOUNDS next year as a freshman should contact Coach Graf at egraf@nburlington.com It is NOT too late to join the team and be a part of the winning tradition.
Summer Programs for Students
A variety of summer programs are being planned to meet students' diverse needs. Some experiences are open to all students, others are by invitation only. Stay tuned for advertisements and/or personal invitations. Examples include:
Bridge to NB for Incoming Grade 7 (By Invitation)

Counseling: counselors will be available to work with students in groups with peers. Students will be recommended by their counselor and both parent and student consent is required. (By Invitation)

Career exploration via Google Classroom (Open)

Enrichment Experiences: varied options to meet students' interests (Open)

ESL (By Invitation)

MS Extended Learning - "Inspire the Desire" (By Invitation)
Course Failure Remediation/Credit Recovery: to support students who may have struggled academically during the school closure, teachers from each department will be available to provide supplemental instruction this year to remediate failures or recover credit. (Open)
Here is the first Enrichment Experience that is open for registration:
Minecraft Programming & Design Camp Registration From
June 22-25, 2020; 8am-12:30pm
Target population: Open
Interested in building, designing, and solving problems using Minecraft? Want to meet and interact with other Northern students over the summer? If so, this is the camp for you! Complete this Minecraft Programming & Design Camp Registration Form
Northern TV
The school district regularly sends out video of school events on YouTube. During the school closing, the producers of Northern TV have created videos of several of our programs virtually and posted them to the Northern TV YouTube channel. Be sure to visit the NorthernTV YouTube Channel and don't forget to subscribe. Here is the link.
District Calendar
The tentative 2020-2021 school calendar is available at this link.
Refunds from the 8th grade Trip
At this point in time:
Any check that has not cleared your bank account was marked VOID and not deposited. You will receive a separate email to confirm the check number.

We hope to complete mailing refunds to your home by July 1, 2020. Any change to that plan will be communicated through this bulletin. Thank you for your patience with this process.
YEARBOOK ORDERS
We do not yet have a date for their arrival during the summer, but they will be distributed once they are delivered. Until then, we are pleased to announce the optional for students to digitally sign each other's yearbooks (see information below).
Yearbook Signing: SOCIALLY DISTANCED EDITION
We are excited to announce that the 2020 Polaris yearbook signing tradition is alive and it's fully digital to suit our socially distanced students.
Jostens has just launched a new platform, Yearbook Digital Signing Pages, that gives every student in our school the chance to create virtual signing pages, invite their friends to leave messages, and print out the final pages to keep with the yearbook as a permanent keepsake. This is FREE for EVERY student whether they purchased a yearbook or not.
Share the link below with your student so they can get started with their yearbook signing. yearbooksigning.jostens.com
Working Papers
Working papers can be accessed by clicking here. Sections A through C must be COMPLETE as well as the "Signature of Minor" in Section F.
Once all the above are complete you can email the form and a clear copy of their birth certificate or passport to wgupta@nburlington.com for processing.
Save the Date:
June 23: Pickup Student Locker Contents and Return of School Materials: Sign-up REQUIRED
June 24: Pickup Student Locker Contents and Return of School Materials: Sign-up REQUIRED
June 25: Pickup Student Locker Contents and Return of School Materials: Sign-up REQUIRED
District Calendar - 2020-2021 School Year
Again, I thank you for your continued support and partnership in your child's education, especially during this time. Stay tuned for additional messages throughout the summer . Have a wonderful summer.
Andrew Kearns, Ed.D.
Principal