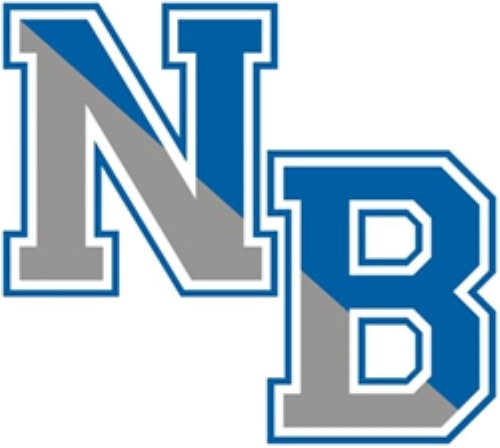 MS Parent Message May 22, 2020
Andrew Kearns
Friday, May 22, 2020
22 May 2020
Good Afternoon:
Here is the news from the Middle School:
School Closing
On May 4, Governor Murphy announced that New Jersey schools would remain closed for the balance of the school year.
Student Lockers
The district has bagged up all contents of student lockers. These will be available for pick up by appointment after school concludes for the school year. When picking up the contents of their lockers, students should plan to return any textbook or other school district materials.
In the coming weeks there will be an online process to sign up for an appointment for students to pick up their belongings and return school district items. In the meantime, the school buildings remain closed and there is no access for students.
Clinical Corner Spotlight
Helping your child wear a face mask. Your child may have challenges or discomfort when wearing a face mask. After talking about the importance of face masks, ask your child about what might be bothersome and any preferences in type, color, or style. Once you understand, you can help work with your child to help make the face mask more comfortable to wear. Please click the link below for the full guide.
http://rwjms.rutgers.edu/boggscenter/Links/documents/ParentGuide-HelpingYourChildWearaFaceMask-F.pdf
Lunch Pick Up Available for All Families
Meals are available for any Northern Burlington high school or middle school student and their siblings. Please visit our website for more information or follow this link.
Student Transfers
There are families, particularly military families, who are moving out of state during this school closure. In cases where a family must leave the district before the end of the school year, please contact the appropriate school counselor:
Grade 7 Mr. Tim Tedesco: ttedesco@nburlington.com
Grade 8 Ms. Zara Irwin: zirwin@nburlington.com
Evolving Distance Learning:
The district continually reflects on our implementation of school closure procedures and practices and making adjustments based on feedback received throughout the process. In addition to individual feedback we've received from parents, we have also had 5 Virtual Donuts with Directors sessions that have provided good insights. Teachers are in regular contact with their directors and departments and tweaks based on parent and student feedback have been introduced. For example, when we learned that teachers were posting assignments throughout the week and students were overwhelmed by this, we responded with guidance to develop schedules of assignments to release for the entire week. Guidance on virtual meetings was introduced based on feedback received from Donuts with Directors. We're also providing a variety of professional development opportunities to meet teachers' needs during these times.
Virtual Schooling and Communicating with Teachers
The primary platform for home instruction is Google Classroom. Students should check into their different google classrooms and complete assignments, discussions, etc. that are there within the due dates. Generally, there are not specific times that students need to be on Google Classroom in the event there are limited devices in your home and students need to share. However, students are encouraged to create a schedule of the various assignments to complete. Teachers are available to contact via email and they have "office hours" organized by department.
Air Force JROTC
Northern Burlington County Regional High School has a nationally award-winning Air Force JROTC program, Unit NJ-20171. JROTC combines classroom instruction with service to school and community, extracurricular and social activities, and opportunities to take on leadership roles. Please watch this video introduction https://bit.ly/NBAFJROTC, answer the questions in https://bit.ly/NBAFJROTCInterestAssignment, and consider joining our family next year! Please let us know if you want to arrange a phone call with a senior level cadet, Dr. Stella (astella@nburlington.com), or Captain Hoggs (shoggs@nburlington.com), or if you have specific questions we can answer.
Course Selection for Students in Grade 8, Class of 2024
reviewing the Program of Studies document and presentation, parents should log into PowerSchool and select "Ecollect Forms" on the right-hand side to access the 9th Grade course selection sheet. Complete the selections with your child and be sure to hit submit. You do not need to select a lunch, P.E. or Health class as they are automatically scheduled. Be sure to choose classes that a freshman is eligible to take. In the program of studies, the grade requirements are listed for each class. If you should have any questions, students can contact their counselor via the counselor connect link.
Here is a link to the slides HS POS Presentation 2020-2021 and the high school program of studies. In addition, there are a series of videos describing the different course options that can be found here.
Course Selection for Students in Grade 7, Class of 2025
Parents should log into PowerSchool via the parent portal and complete the course selection form under Ecollect forms on the left-hand side. The middle school program of studies can be found here. If you have any questions, please reach out to Mr. Tedesco (ttedesco@nburlington.com) or Ms. Irwin (zirwin@nburlington.com) for assistance.
Sports Packets for Fall Sports
For those students interested in participating in a fall sport, whether in the high school or in the middle school, the sports packet for the 2020-2021 school year is now available online at this link. In order for students to participate in a fall sport, students must submit a completed sports packet and have it approved by the school doctor. Please read the directions carefully. It is recommended that physicals be turned in at least three weeks prior to any sport beginning. Most High School regular practices will begin between August 10 to August 17, 2020. Middle School regular practices will begin on September 14, 2020.
Student Emails
In the event students still have not accessed them, here are the directions. Please note, these are NOT G-mail accounts and students cannot access them through their Google accounts. These accounts are for school business and students should not regard them as private. Furthermore, they are governed by the Acceptable Use Policy. These email accounts are ideal for communicating with teachers and for other school related matters. Students should check these accounts routinely for communication to and from their teachers as well as for other school announcements.
The student email address is the students' network login @nburlington.com, which is the same as their Google login.
For example, Johnny Smith who is a senior graduating 2020.
Also, the email access page can be accessed directly using this URL: https://outlook.office.com This is not a Gmail account. Rather it is a Microsoft 365 account.
If a student is experiencing difficulty with his/her email account, middle school students should email Mrs. Paulette Russo at prusso@nburlington.com.
Counselors and Support for Families
During this challenging time, there are students who may wish to speak with their school counselor. If a child needs access to his or her school counselor, they are available and can be contacted by email or by using this link. Furthermore, there are a variety of resources posted by our counseling department for families at this link. These are updated as more become available.
NBCRCSD Health Office
The Northern Burlington County School District School Nurses & Health Office Secretaries are thinking of all in our school community at this difficult time & miss seeing our students! We want to share the official New Jersey Department of Health website with important and credible information: www.covid19.nj.gov.
Please also note: the school nurses & health office secretaries in the MS & HS Health Offices are available via email and would love to hear from you. Please don't hesitate to reach out to any of us. Stay well!
| | |
| --- | --- |
| Mrs. Pugliese | |
| Mrs. Nocon | |
| Mrs. Crane | |
| Mrs. Greene | |
| Mrs. Clark | |
FAQ
On our district web page (www.nburlington.com) there is a FAQ section regarding school closures. As questions arise, please forward them to NBSCPP@nburlington.com.
Save the Date:
May 22: Early Dismissal
May 25: No School: Memorial Day
Please enjoy this Memorial Day weekend as we honor the men and women who made the ultimate sacrifice while serving in the U.S. military.
Andrew Kearns, Ed.D.
Principal